We were so thrilled to be invited to play at the WILD TURKEY showcase at the famous NHOW Music Hotel in Berlin! 
We were even more excited to find we had our own backstage digs complete with a fridge full of beer!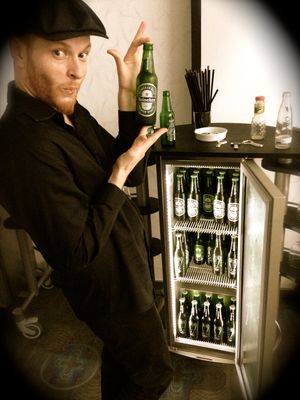 Em relaxing before the show backstage.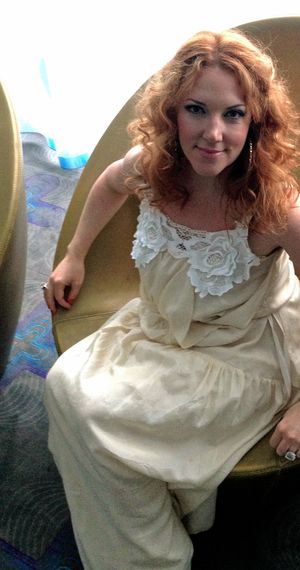 Despite being very disappointed we couldn't play their grand piano and had to settle for a keyboard, it was a fantastic show!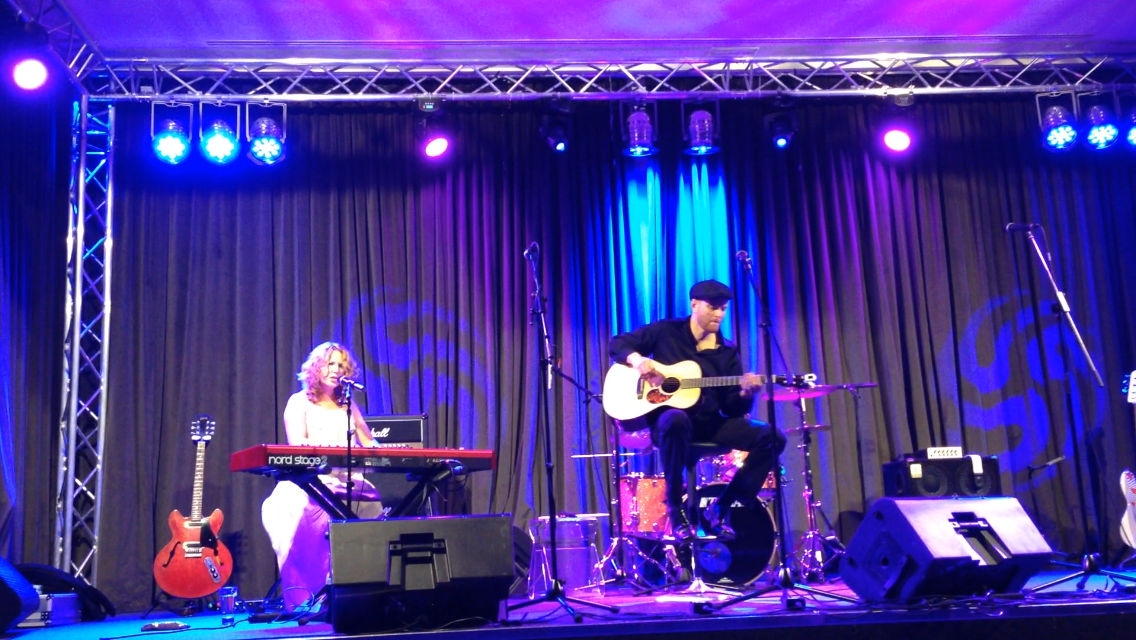 Sons of settlers from South Africa were terrific, they even had their own entourage!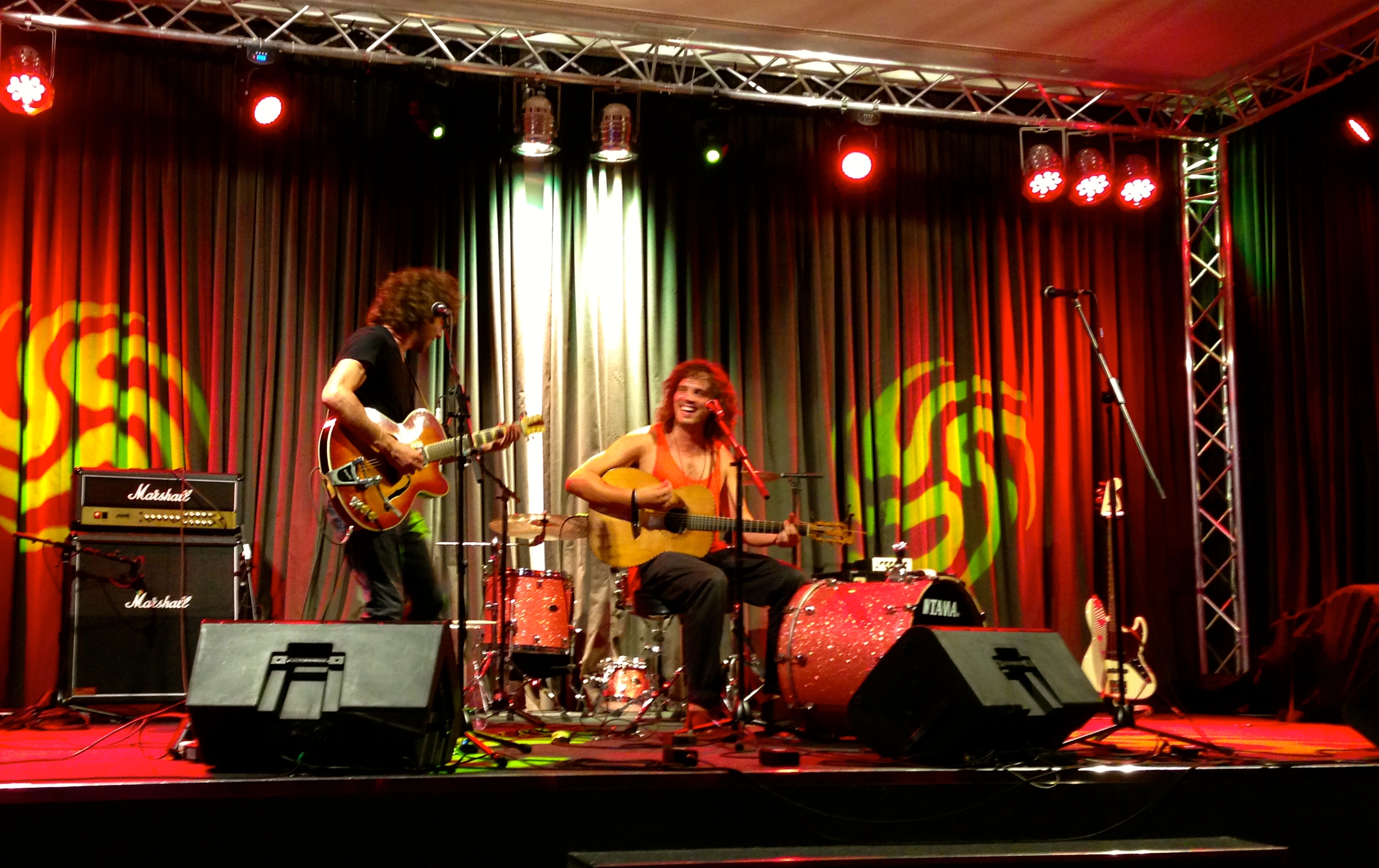 Some wonderful tunes from these two - the double bass was such a treat.