PRELUDE 

This is the extended story of EMILY GRANT. If you're after the short and sweet version, just go to the press kit, however, if you want to know all the juicy details, then settle down with a packet of Tim Tams, a mug of coffee and prepare to be swept away in their Aaron Spelling-like melodrama.

This tale of EMILY GRANT is shared between two protagonists; Emily Coyle and Grant Staines. It is a story fraught with perilous danger, challenges, heroic triumphs, a bit of getting older, a multitude of fabulous Australian musicians and of course, a lot of making music.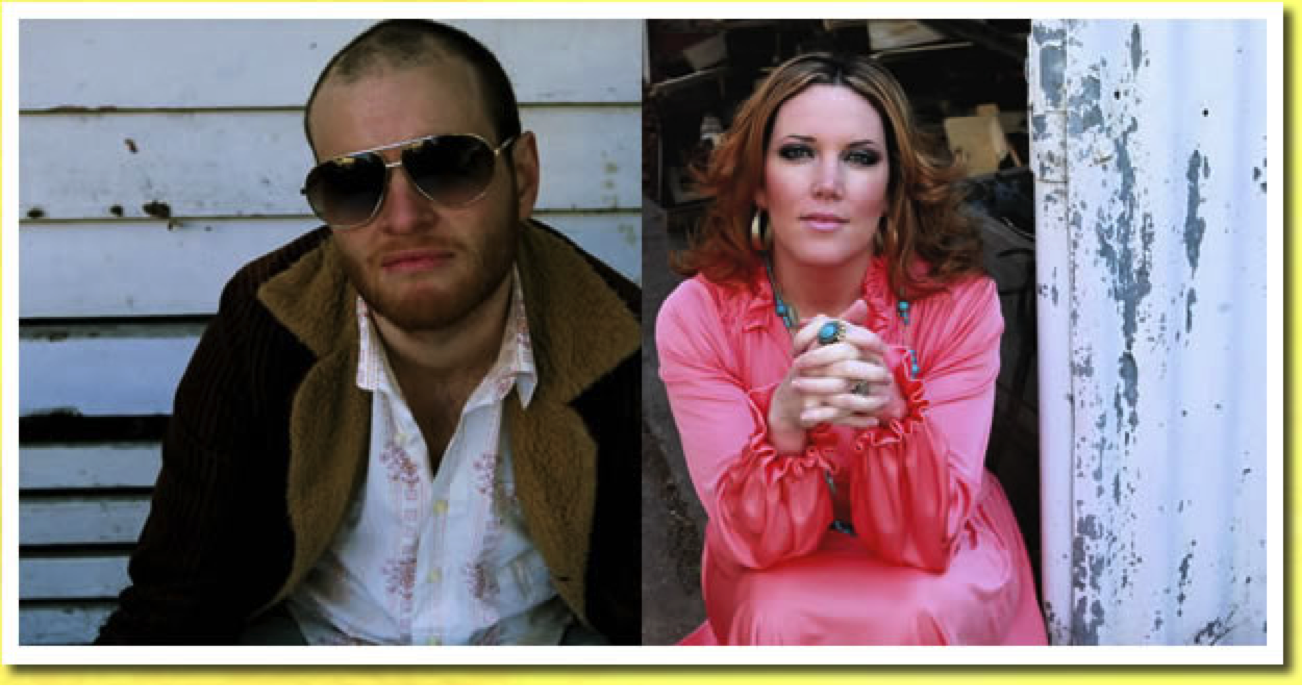 ---
MISS EMILY 

Before Emily and Grant were to meet and start the musical journey towards EMILY GRANT, there was a lot going on in their lives …


Emily lived in a rambling house with her sisters in the middle of the wheat fields and saltpans of Western Australian.

Music floated through the windows and sometimes startled the anxious sheep.  She was studious at school and excelled in all she set her mind to. Wearing liberty print dresses with lace collars Emily devoted entire afternoons, evenings and weekends to ballet practice, sport, crafts, music and study as she had learnt from a young age that doing so was the only guaranteed way to avoid sheep work.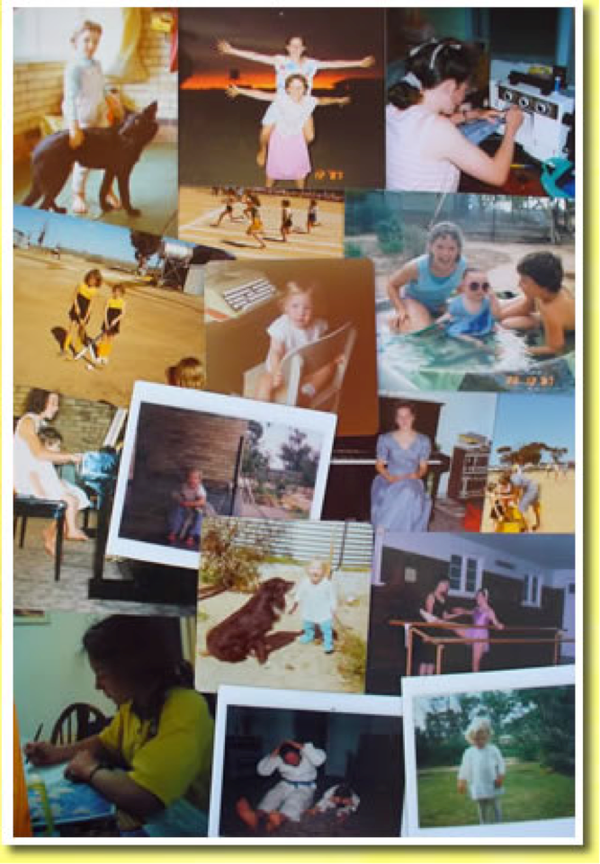 ---
MR STAINES


Meanwhile, in faraway Queensland, a young Grant Staines was having a normal childhood; hanging out in fruit trees, avoiding Sunday school, collecting insects to feed to his menagerie of wild animals, performing stunts of lunatic daring on his Malvern Star bicycle and learning to be an artist. 


Emily left the farm after being awarded the prestigious Council Music Scholarship to Penrhos Ladies College.  She shone in dazzling piano recitals performing Bach, Chopin, Ginestera and Kachaturian.

Grant was present at school (mostly). He listened to music (a lot); primarily cock rock and a hint of more sophisticated repertoire like John Bon Jovi.


Emily sang at the Sydney Opera House with her small chamber choir and was accepted into the West Australian Conservatorium of Music to study classical piano.


Grant went on to become an unemployed Bogan.
 
---

NOW ON WITH THE TALE 


It was the late 90's and Grant was playing in what he thought to be the greatest bedroom band of all time 'MUDE'.

MUDE was a musical experiment between Grant's childhood friends Damion (talented actor) and Marty (dark Lord of metal); a cacophony of sound and frequency is the kindest thing to label their labours. 
 
---


Grant's ambitions for MUDE revolved simply around writing songs in order to master the guitar in the process.  MUDE did however embark on a world tour in their first year which consisted of two backyard concerts; one which was a complete disaster and another where the neighbour threw lemons. Yes. They sucked, but not enough to deter them from making some demo recordings in spite of the widely held belief that they should not.


One tune they were particularly keen to record was a song called 'idol 55'. It was an instrumental piece that showed some genuine promise and as such, MUDE were serious about recording it properly and adding it to their album "The Darkside". 

The result was surprisingly listenable and MUDE were happy to give their Opus out to real people to critique.
 

A good friend of the band, Dennis, who some years prior had patiently showed Grant the chords to 'Wild Thing' (marking Grant's first and last guitar lesson) was so impressed with MUDE's brand of Superchugmetalpopacoustica that he insisted on playing their "Darkside' tape to his new friend (cue Emily) at a party in Joondanna, Perth.
 
 


Being classically trained Emily worked hard to keep a straight face while all that loud, not quite in tune racket thundered along. Then came on the tune 'Idol 55'.  She liked it. She liked it a lot. She asked Dennis bring the work's creator Grant around for a jam at her tiny villa in Mt Lawley, Perth.
 
---

LOVE AT FIRST SIGHT ... NOT 

Their first jam confirmed that 'love at first sight' is something people made up to justify having lots of partners. It did not go well. Perhaps because Emily was kind, hospitable and showed an interest whilst Grant decided the outing was a perfect opportunity to get together with the boys and make a mess at someone else's house, which he did,completely ignoring Emily whilst drinking all her beer.   


Dennis later convinced Emily to give Grant another chance and soon after all three had a most enjoyable jam.  Although Emily was due to catch a plane to Melbourne having been invited to continue her classical music studies at the Melbourne Conservatorium of Music, somewhere deep inside she knew she wanted a change.

She was bored of the snobbery of classical music; she had dumped her lacy liberty dresses and wanted to rebel.  It was time to ditch the sheet music and create some of her own! Deferring her studies, she gave Grant an ultimatum; one year to write together to see what they could come up with!

In honour of the song which sparked the musical union, Emily and Grant anointed themselves "Idle55" and got to work.


 
---
THE TARDIS

First things first, Emily, Grant a host of others all moved in to a spectacular share house in North Perth with a rehearsal room at the rear.  Ok, it was actually just a laundry, but this tiny one-machine laundrette that under normal circumstances could barely accommodate a single person with a load of whites, when occupied with musical instruments distorted the laws of time and space to accommodate several people and their instruments and an audience. 


It was remarkable and slightly freaky and was duly named "the Tardis". 
 
---

SHARKS IN POOLS 

On night, Emily went out to suss out their local pool hall, the Hyde Park Hotel, Perth.  It was there that she met the infamous pool shark, Philomena. Legend had it that Phil's skills on the bass were even more impressive than her ability with a cue and she already had a few bass lines up her sleeve. 


"Idle55 could do with a rhythm section" Emily mused and so, Phil was invited round for a cuppa in the laundry whereby she stunned Emily and Grant with a ready-made bass line (which was extraordinary given that Phil's bass was in a hock shop). Even more amazing to Emily and Grant was that Phil liked the dodgy recordings the two had been making and wanted to be a part of the Idle55 story. 



The laundry now boasted a bass-less bass player leaving only one piece of the puzzle missing.
 
---

ROCK STAR SUPA NOVA


Not knowing where to find a drummer the trio did what trio's do in such circumstances; go out and steal someone else's. After numerous nights scouring the talent of Perth's dwindling live music venues, they witnessed the draw dropping skills of drummer Jamie Harskamp of Verona Fame.  Wasting no time, they invited Jamie to visit them in the laundry to hear some tunes.
 

 

Perhaps overcome by the wonder of the "Tardis" Jamie signed up to become a card carrying member after listening to just one song and thus, Idle55 had secured a rhythm Section.


A hasty photo shoot in the laundry and some dodgy demos were organised to get the gigs rolling!
 

 
---
 
THE  SHOW MUST START BEFORE IT CAN GO ON  

Idle's first invitation to play, was a backyard 21st Party in Perth. Whilst they only knew half of an incredibly shaky set, Idle accepted the challenge, stumbled through the show and so began their foray into live performance.


 
---

Now that Idle55 had a taste for chasing the magical moments that only come from performing live shows, they set about playing as many gigs as they could; parties, pubs, clubs, street corners, university theatres, protests … anywhere that would have them Emily and Grant and their Idle crew could be found along with a steadily growing following.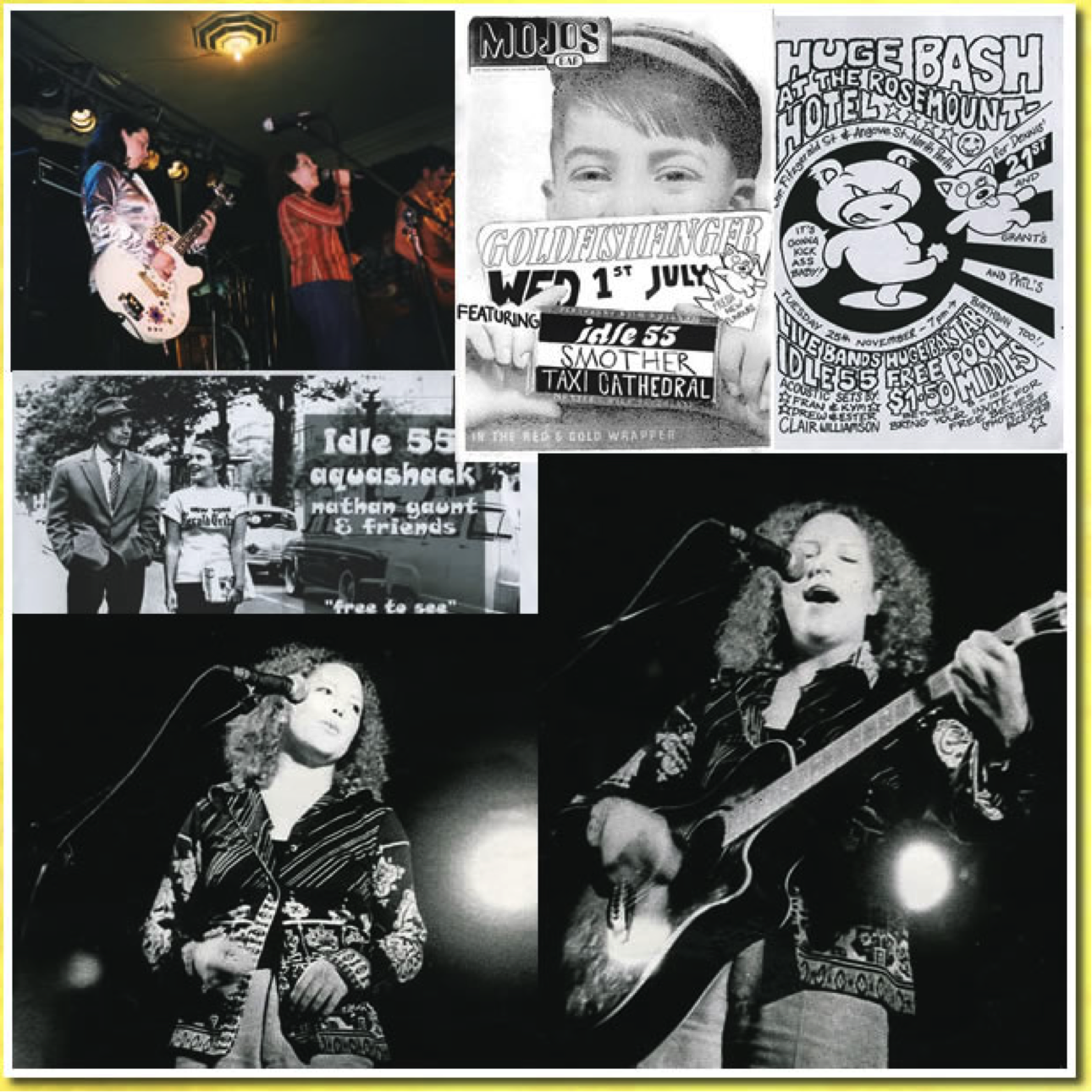 ---

MONSTA LORN OF SOUND  (aka Kieran Kenderessy)


Although far from rolling in cash, it was time for Emily and Grant to embrace the mystical art of recording and immortalise their growing list of tunes.  By chance, Grant noticed his local music store had a recording studio "The upper room".   He made enquiries and soon after meeting the studio's engineer Kieran Kenderessy (or he who shall be called 'the Monsta Lord of Sound) booked them in.  
 
---

TUNES FROM THE LAUNDRY

What resulted from the 24 hours of hard work was a six track demo tape aptly named "Tunes from the laundry". This tape had a limited run of 40 and was a sell-out, run away smash with the band selling 36 copies and keeping four for themselves.
 
---

THE YEAR THAT PUNK BROKE 


It's a long story involving a long drive, a short argument and an even longer walk, but soon after the wild success of "Tunes from the laundry", the incredible drummer Jamie and Idle55 parted ways.  Em and Grant continued groovin' on with Philomnena, it's just that the shows were quieter with fewer booms, even less crashes but a little more Opera.


During this time, Emily was spotted doing her thing by electronic music maestros NU23 who commissioned to perform live with them during their Ministry of Sound tour.  The show was completely wild and for at least two weeks afterwards Emily was recognised every where she went.  
---

MR FOSS AND THE NEXT BIG THING


Now the Idle three could have played drummer-less for as long as they liked except they had just been accepted into the Next Big Thing state-wide band competition based on their "Tunes from the Laundry" Demo (which of course had a drummer). The major prize was more recording time with the Monsta lord of sound, Kieran Kenderessy.  Grant figured that although Emily's deep seated malaise towards competitions was well known (stemming from winning so many), that they should have a crack anyway.


In order to compete with the other rockin' bands in Perth, a drummer had to be found and fast. The word was spread amongst the many Idle friends and the mighty Marco's pizzeria came to the rescue. They told of Tom; a fabled ex-delivery driving, capoeira dancing, pizza making percussionist that was looking for a temporary project before travelling overseas.

Tom auditioned, agreed and Idle55 had secured a rhythm section just in time.
 
---
STIFF COMPETiTON 

Emily and Grant and their new Idle55 crew stormed past 500 entrants of The Next Big thing competition to take first place in their heat and semi final. With just 5 bands to overcome, Em and Grant were honoured to fall short of Grand Final victory to none other than the mighty John Butler. Although they didn't win the title, they did get respect from Mr Butler who told a star struck Em and Grant "you have the power".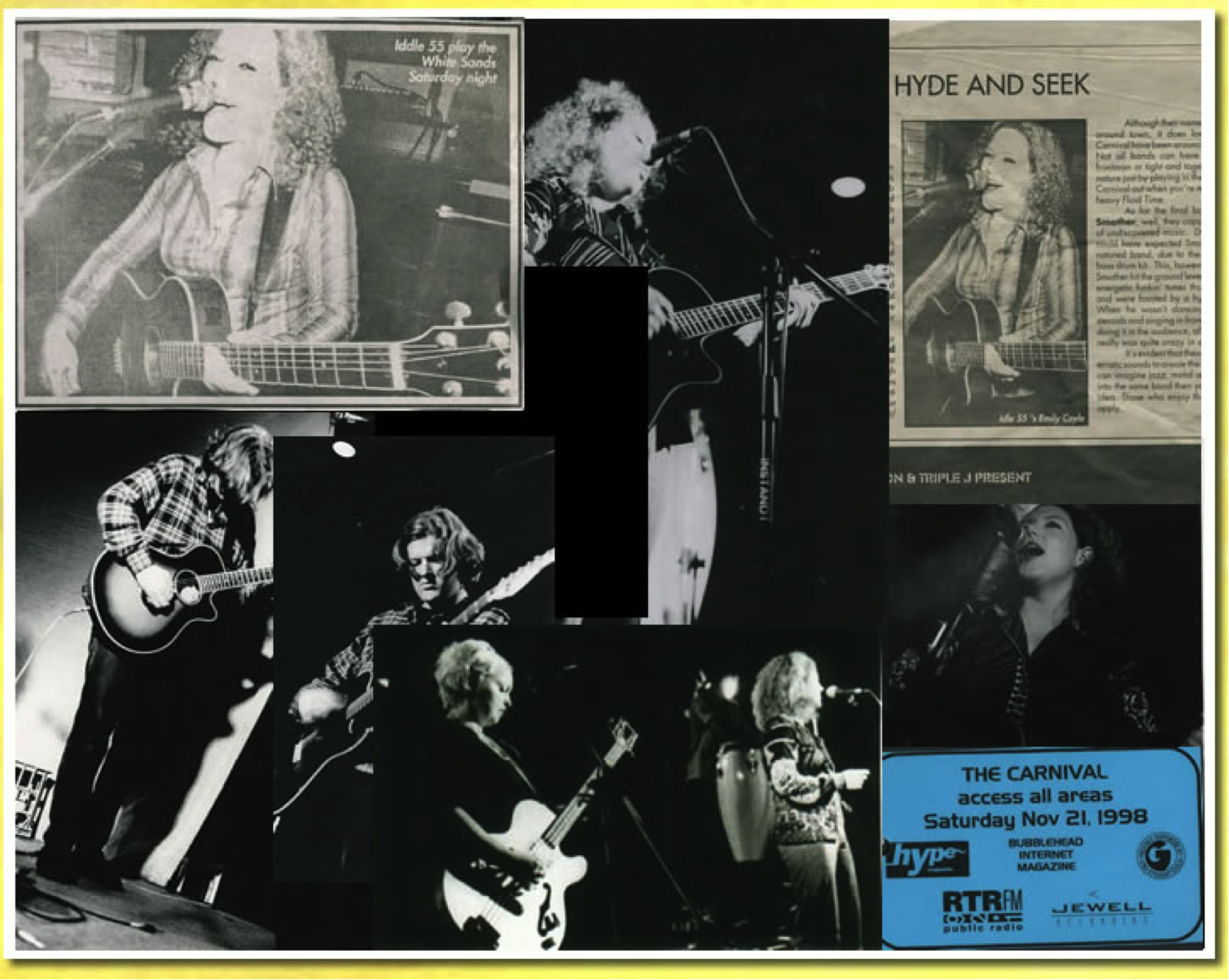 Emily and Grant also won a few runners' up recording hours with the Monster Lord of Sound who not unlike the Tardis, bended time and space to turn a few studio hours into 3 additional tracks to add to the Tunes from the laundry demo making Idle's first full length album, self titled Idle55.
 


Emily and Grant's fan base grew as quickly as their rapidly increasing repertoire of songs as they continued performing becoming fast favourites of the West Australian Music Scene.  The promoter of the WA Acoustic songwriters club who had taken a small group of artists to the Edinburgh Fringe festival the year before was keen to repeat the exercise on a grander scale pending approval for a Government Arts Grant. Emily and Grant were thrilled to be on the promoters wish list of performers.  With Tom already planning to head off to see the world the Idle crew jumped at the chance to quit their jobs, cash in their life insurance and play overseas. 
---
 

MONEY MAKES THE WORLD GO ROUND

Now the world tour malarky didn't exactly come sweet off the bat. 6 weeks before departure, the promoter called Em and Grant to tell them that the Arts grant didn't come through. There was no support from the government and the Fringe festival shows were off. Had Emily and Grant actually ever tried to apply for one of these before, they might have known that this was a likely scenario. 
   

That left Em and Grant with their plane tickets booked, no jobs, no life insurance, no shows in Europe and a laughable amount of money. There was nothing for it; they had to somehow make enough cash to buy a tour van, get accepted to play in any festivals they could find and set forth for the UK regardless. Their newly finished album was hastily pressed and a CD lunch organised for the week prior to departure for Europe.  Applications for European festivals were dispatched and much to everyone's surprise the Lizard eclipse festival (celebrating the biggest eclipse of the Century) in Cornwall, UK came to the party.  The day was saved … or was it ...
 
---
CROSS ROADS FOR PHIL 

One fateful night, beloved bass player Phil sat the Idle crew down and told them that as exciting as the overseas adventure would be, she had decided to stay in Perth. This was a hard time for the idlers as they were very close to Phil.   


The whole thing seemed impossible with no time to audition and rehearse a replacement and only had a handful of weeks to re-work their show sans harmonizing bass player. But as those who know her will testify, Emily eats impossible for breakfast. In just over 4 weeks she picked up a bass and learned to play it whilst doing 3 part harmonies harnessing the much under utilised Hungarian throat singing techniques. (Okay, maybe the throat singing is a little porkie, but the whole bass thing is totally true).
---
THE LAUNCH 

The CD launch was a roaring success.  The show was hosted by the charming Kenny Bartley and featured dancers, bands, capoeira performances and hundreds of punters who streamed through the door. The money for the tour was raised. Life could not have been sweeter! Emily and Grant and their capeoira-ing percussionist were off to the UK!!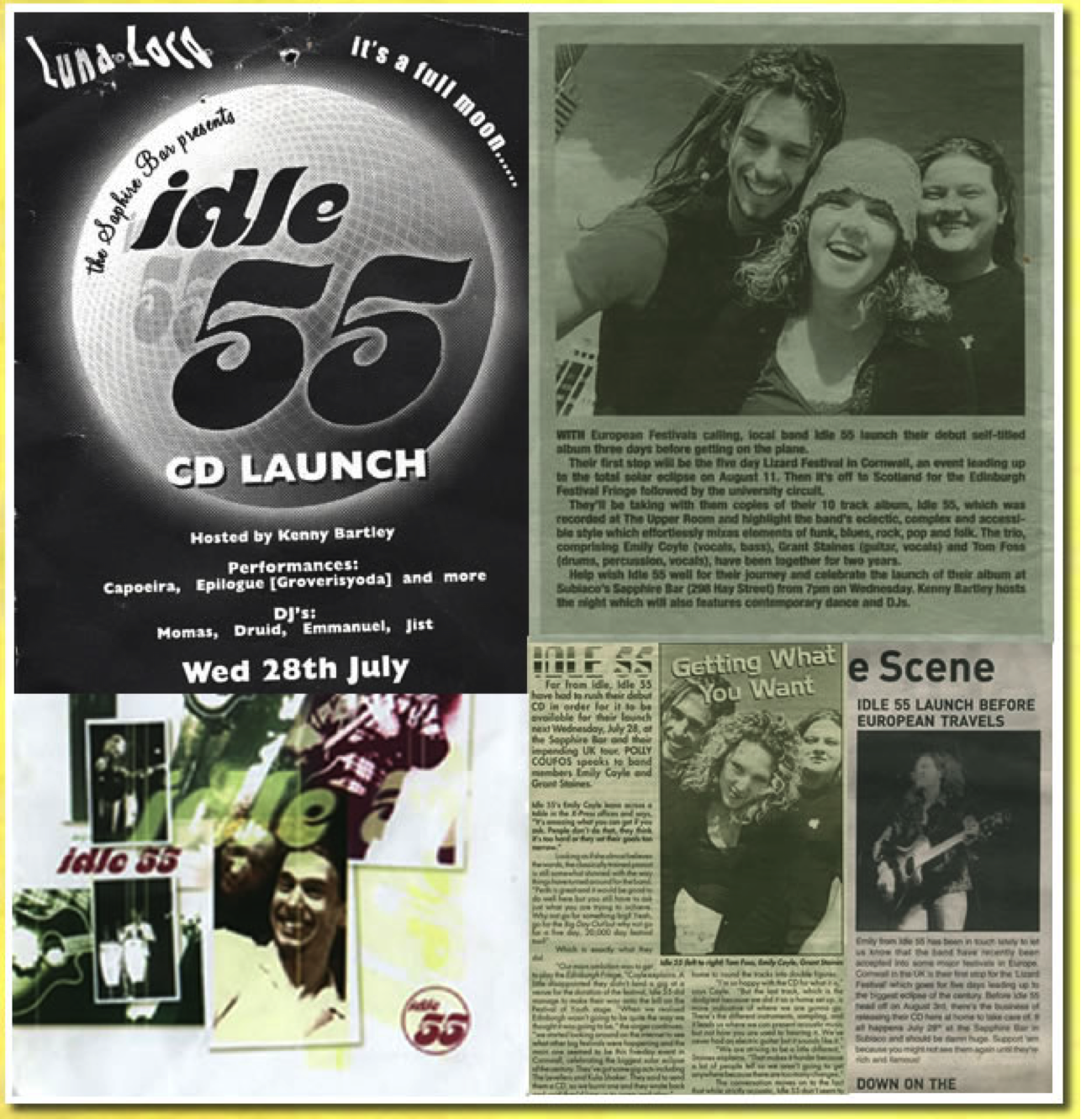 ---

EUROPE 


Em, Grant and Tom set off for the U.K. and spent a few days in London looking for transport.  In the end they bought what probably will go down in history as the most reliable van ever sold by the worlds most unreliable salesman.  Not only did it never breakdown, it housed the three travelling minstrels and doubled as a rehearsal space.  Off they drove to the Cornwall Lizard Eclipse Festival, almost completely broke and disturbingly happy.

 
---
 MUSIC FOR THE MASSES


The Lizard Festival was incredible; the crowds, the performers and the chance to be part of a massive 5-day event to celebrate the biggest solar eclipse of the century. Idle shared the bill with the likes of Groove Armada, Ozric tentacles, Femikuti, Afro Kelt Sound System,  Snow Patrol, James, The Levellers, Kula Shaker and DJ Sascha.
 

Unfortunately for Idle55, the promoter had no such warm fuzzies due to going bankrupt. Amid hundreds of performers and festival staff who were fast finding out they weren't going to be paid, the promoter subsequently departed for a self-imposed exile to some tropical island with no extradition laws.


You cold be excused for thinking that this could have been the worst thing to possibly happen to the Idle ones, but you'd be wrong. The Port-a-loo people were not impressed with the idea of working for no money and decided to not maintain the sanitary services that are so fundamentally, desperately required at a five day festival.

This was the worst thing that could happen to the Idle ones.  As Grant recalls in horror "I saw people do things at that festival that I will never speak about. Ever".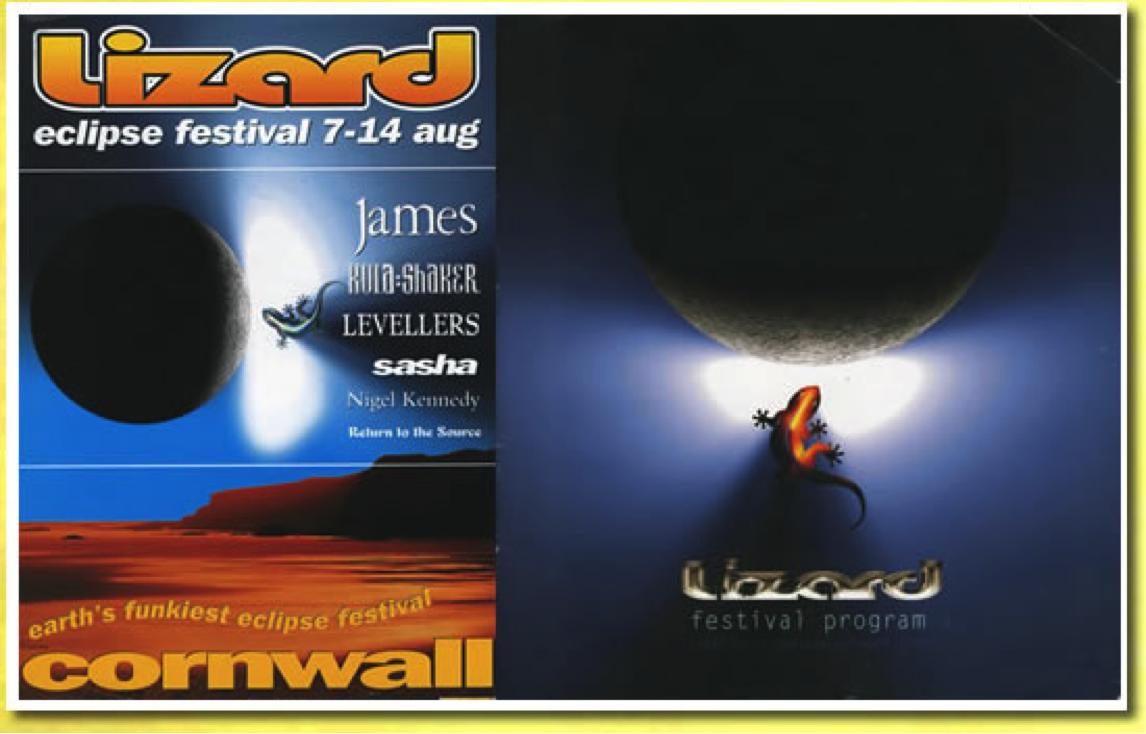 ---
WHAT TO DO WHEN YOU HAVE NO MONEY 

Not only were the Idle ones officially broke, they were forced to drive six miles into town when ever one of them needed the loo.  There were empty promises from the promoters that artists would be paid if they just agreed not to talk to the media about the whole issue of not being paid.


Just when it seemed Emily and Grant might have to come home with their tails between their legs, another band of slightly greater fame than Idle decided not to provide their musical talents for free and trundled back home (in their helicopter).  This left a hole on a premier stage on the final day of the Festival bill, a hole that Idle was only too happy to fill free of charge as it provided an opportunity to beg for money.

"You know" recalls Grant, "if you like the music you can buy a c.d. …Or feed us … Or take us home so we can use your toilet!!"
 
---

THE SECRET LIFE OF WORMS


While backstage warming up for the show of his career, Grant was approached by a 7-year-old boy named Nicholas who asked Grant if he was a rock star. Grant, being prone to fits of irrational exaggeration informed Nicholas that he was indeed, one of the world's biggest Rock stars. Nicholas said he too was going to grow up too be a star and asked if he could perform one of his own songs with them.

Grant agreed to call Nicholas up during the set so that he too could rock the 'Lizard". Then, the forces of nature took over. The moon slowly blocked the sun and Idle took to the stage again. Half way through the set with the crowd worked into a rocking frenzy Grant announced that there was a superstar in their midst who would be joining the band.  "Would every one give it up… For the world's biggest Rock and roll sensation … the one, the ONLY  ….NICHOLAS HORNSBURY!!"


Little Nicholas ran on stage and the crowd went absolutely nuts. Without a moments thought Nicholas launched into his completely improvised Elvis -like blues song entitled "Worms". The hips were shaking, the fingers pointing and the moves a groovin'. He was a natural and the people loved him.


As Nicholas left the stage, Emily, ignoring the festival gag order cried out to the crowd and told them that as none of the performers were getting paid Idle55 could well be forced to depart prematurely back down-under barely 2 weeks after arriving.  Sending Nicholas off into the audience with a hat, Emily implored them to give generously and they responded, showering Idle55 with enough pounds to eat , sleep and drive up to Scotland.


It was a miracle. They now had a chance to play at the Edinburgh fringe and so,  it was on to Scotland to continue the adventure.
 
---
ON THE FRINGE 

Upon arriving in Edinburgh and a spot of sightseeing, Grant went straight to the Amazing Spiegel Tent to meet the promoter and try and secure a spot on the bill.  Alas, it turns out, it's quite hard to get a gig at the Fringe and there were just no shows left. Impressed by the bands tenacity and shocked by his furlong face, the Spiegel tent promoter asked Grant to stay on as a guest and enjoy the night's entertainment "Roland Gift", of the FINE YOUNG CANNIBALS.
 
---

HOLDING UP THE BAR 
  

As Roland belted out his come back show, Grant bravely held up the Spiegel Tent bar, his sorrows becoming hazier and less defined. At the height of Grant's haziness he turned blindly to the bar fly next to him and said "That could have been me…(hic) she could have been driving me crazy (hic)'.


"Oh really" said the bar fly in a thick Irish accent. It was then Grant realised the bar fly was none other than Jimeoin. Now Grant likes Jimeoin and thinks he's a funny guy, so Grant promptly launched into his life story, interjected with weird looks and the occasional "Okay then" from Jim and culminating in a synopsis of the current predicament that the band now found themselves in.


It turns out that Jimeoin is not only very funny, he is also very wise. He said "why don't you go to the Festival Revue stage, say you're the biggest band in Australia and demand to know why you aren't on the bill".  It was so obvious, so simple. Grant couldn't believe he hadn't thought of it himself. 
 
---

TELL ME LIES, TELL ME SWEET LITTLE LIES 


The very next morning Em and Grant went out to the exceptionally noisy and busy festival revue stage.  People dressed in black ran about clasping clipboards and speaking urgently into walkie talkies. Em and Grant approached the noisiest one and introduced themselves. 

"Idle55 reporting for duty. We are here for our performance".


After a few seconds of mad paper flipping the man said, "I'm sorry you are not on the bill". 


"But we are a very famous band from Australia. We've come half way across the bloody world for this!" Idle pleaded in their best Australian drawl.
 
"Well, where are you playing?"  They asked.


"All over the bloody place" responded Idle in unison!


The extremely busy man then said he would look in to it, noting on his clipboard "find out why Idle55 are not on the bill" and instructed them to return the next day. The following day they returned, approaching a new, very noisy person with a clipboard,  the difference being when they checked the schedule there was the small note about finding out why Idle55 were not on the bill. 

The director was called, and not really knowing what was going on apologised for the mix up and said if they returned the next day Idle would have their 15 minutes of prime time fame by the way of an apology for upsetting their rock-star-edness.


Amazing, but true.
 
 
---

WELCOME TO YOUR 15 MINUTES 


And so it was, on the third day Idle55 rose again and were introduced to the thousands of screaming revellers of the Edinburgh Fringe.  They took to the stage and rocked the 'burgh under the castle. When it was over one of the black clad clipboard flippers handed idle a recorded copy of their performance and casually said "You were just broadcast to 4.7 million people on Channel 4 and live to London's Covent gardens". 


Wowzers!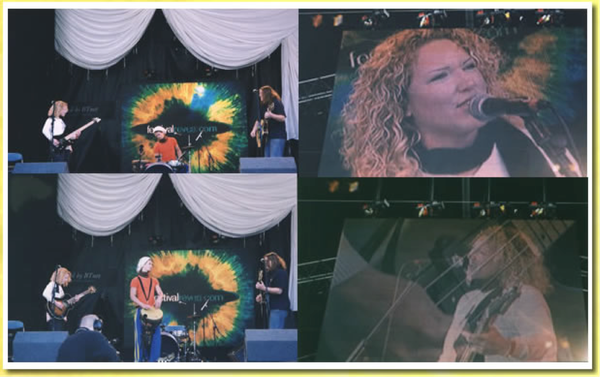 ---
SMALL EXPECTATIONS


If you thought that the festival was all rock star treatment, back stage bonuses with giant stages and star studded dressing rooms, you'd be wrong. After their knock out show on the revue stage Idle55 played at the tiniest venue in the world, 'The Hebrides'.  The venue was so small that after they set up, the punters had to stand outside on the footpath to listen and there was a single file line to buy drinks.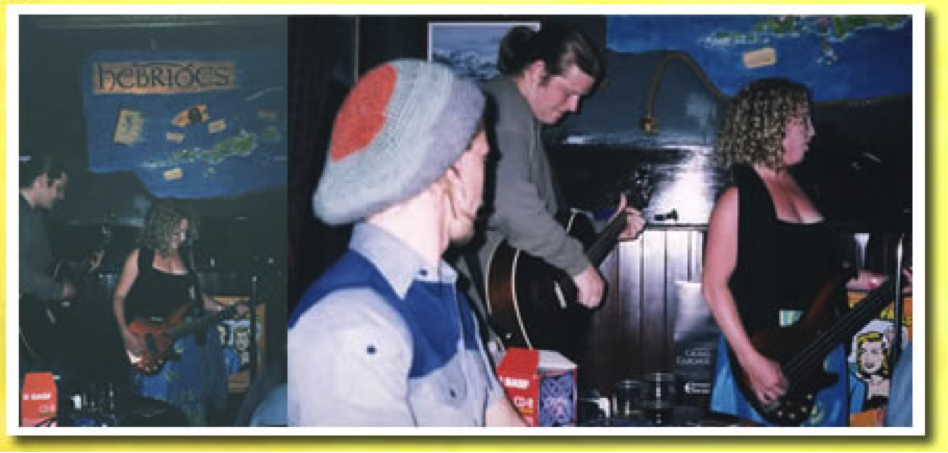 ---

SOUTH TO PROVIDENCE 


On the whole, the festival was a raging success.  There were many shows played from cabaret nights to busking with random strangers on the streets. Idle was featured on a French getaway special and offered a feature spot at the New York Fringe by their head promoter who had witnessed Idle's performance on the Festival review stage.

Had they known their fate Em and Grant might have accepted this incredible offer, but last minute flights to NY were not within their 80 pound budget.
 

Besides, Idle had already decided to go on a wild unplanned musical adventure in Europe and buoyed by their apparent ability to find gigs anywhere at anytime, they set out for the cliffs of Dover.

---

CHANGE THE CHANNEL 


Reunited with their long lost friend, Matthew Lowe (who it was decided would pose as their manager) Idle55 boarded the ferry for France.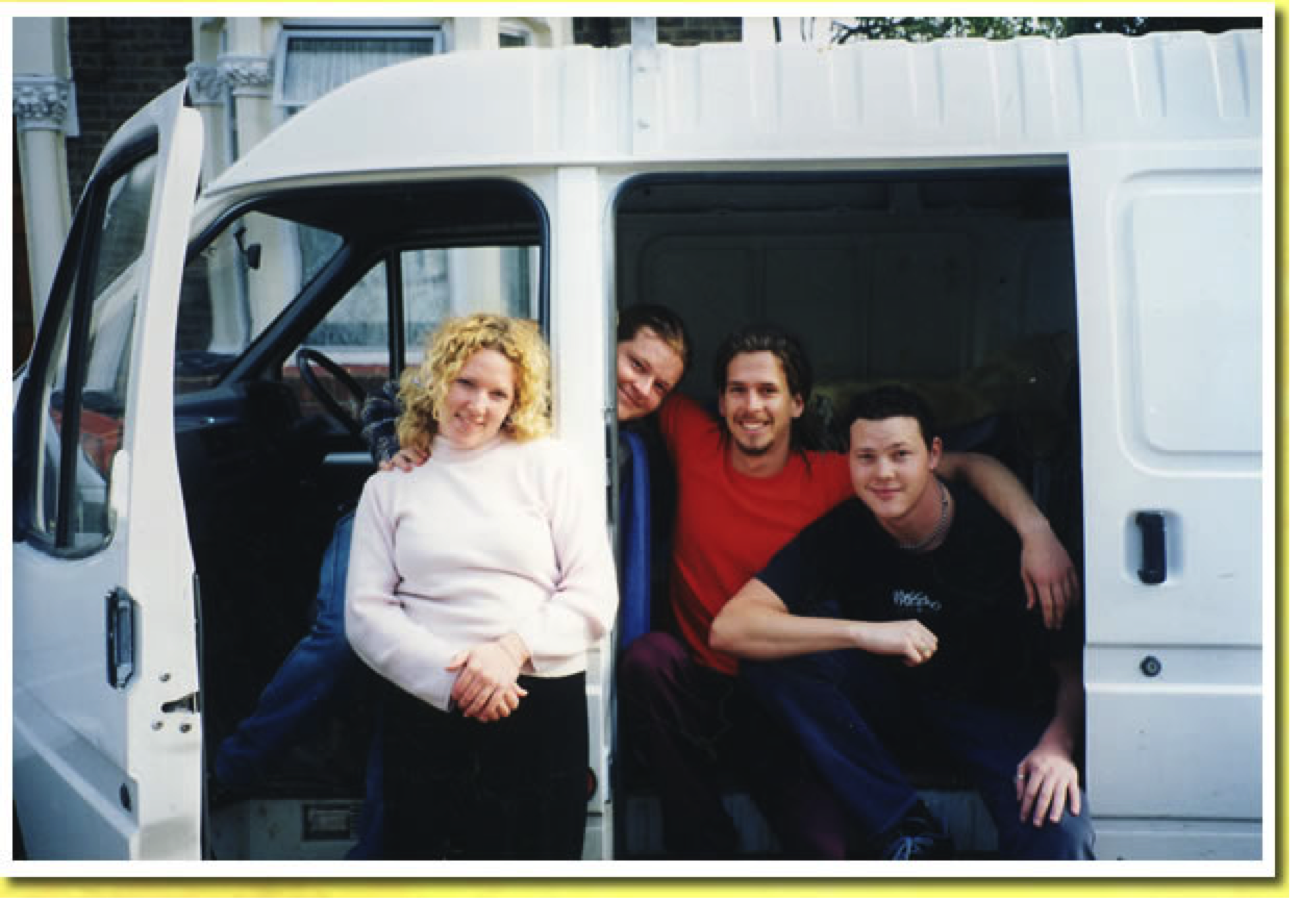 ---


Things didn't exactly go swimmingly in France. Thinking back, the small run of misfortune began when just prior to boarding the ferry to France Idle were given a Great Britain (GB) sticker for their van. In hindsight, tagging their van with an Australian sticker might have been a wiser choice as we are all aware that love that is not lost, nor is it much found between the French and the English.

Anyway, being that the Em and Grant's Tour van was the last onto the ferry (hence the first in line to come off again) it didn't take long to realise that locking the keys in the van was not the smartest thing they could have done but alas, that is what they did. So the Tour Van with the giant GB sticker containing all their worldly possessions had to be broken into or all the hundreds of little French cars could not get out. The end result was a smashed rear window and a change of priorities.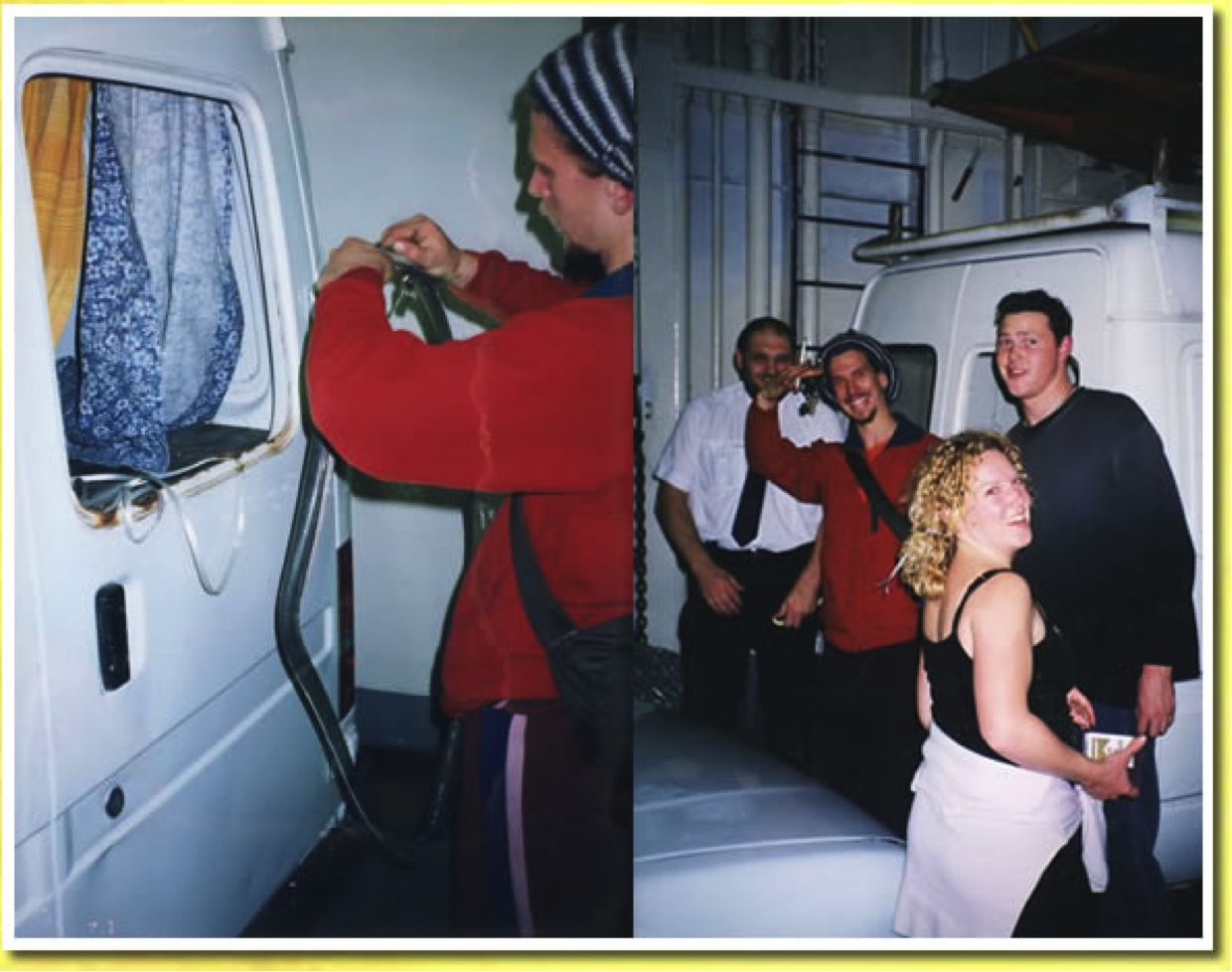 The old priorities were:
Find paid gigs
Have a blast.
The new priorities were:
fix window
find paid gigs to pay for window
Have a blast.
---
JESUS PROVIDES 

After encountering some ferocious French mechanics who didn't seem to want to help the idle ones fix their window, some ferocious driving fuelled by some ferociously cheap French cheese, Idle55 arrived late one evening in the magical Spanish city of San Sebastian. San Sebastian is a fairy tale like city on the ocean, overshadowed by a giant statue of the late, and great, Jesus Christ. The very next day, under the watchful gaze of JC, a window was sourced and the van was secure again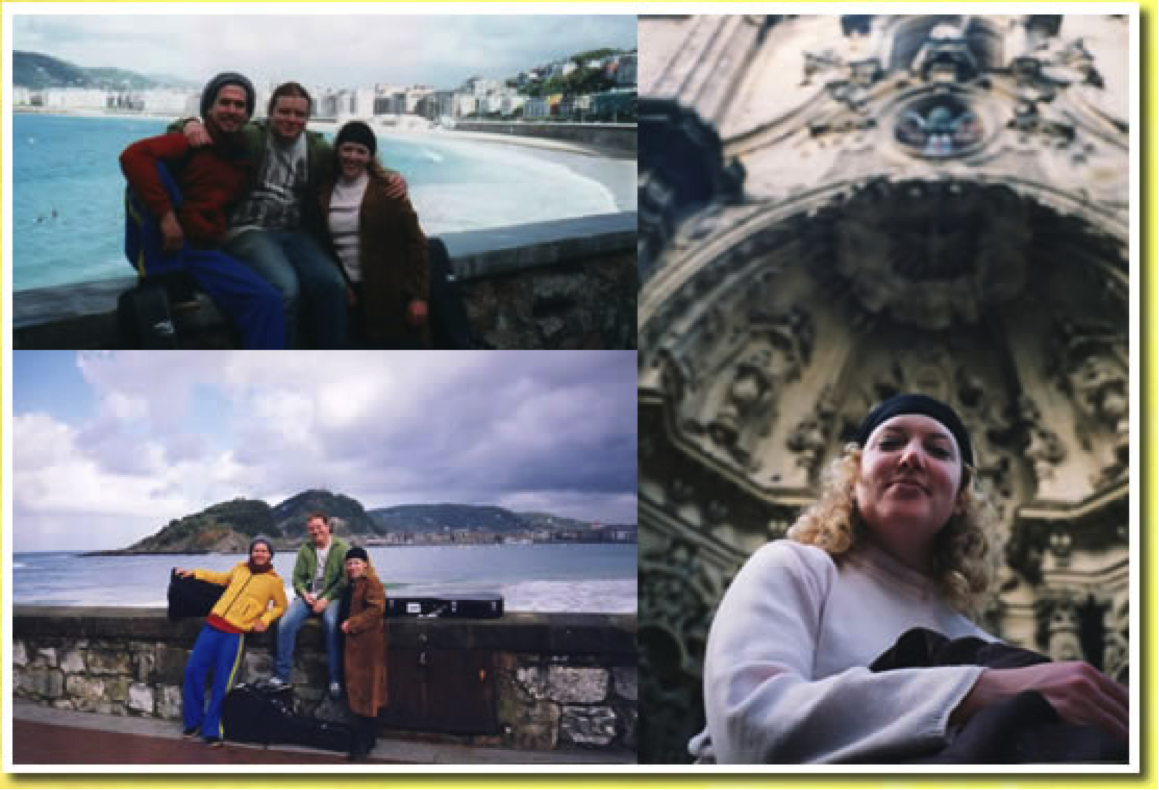 ---
STATUES OF LIMITATIONS

After a magical time in San Sebastian, busking on the enchanted, star studded esplanade, Idle spent the next incredible 3 months living in the van, sleeping by the beach and performing down the Spanish coast.

From Sans Sebastion to Tarragona, Barcelona, Castellon, Alicante right down to Granada, Idle thrilled the Spanish audiences; playing secret underground music bars to lavish Spanish restaurants where patrons would lay down their knives and forks to expertly clap along.  When not narrowly avoiding arrest on Barcelona's La Rumbla for daring to play percussion, Idle were rocking the underground caves of 2000 year old ruins in the famed live music venue "El Cau". 


With each gig the buzz was growing and so were the crowds. The crescendo of their live performance "NO HALBLO ESPANOL BLUES" (I don't speak Spanish Blues) was a cultural revelation to all involved and seemed to arrive at the next city  before Idle did, as did the mysterious posters advertising Em and Grant's upcoming shows.  This mad Spanish adventure peppered with mad Spaniards and even madder situations was all very cool and in at times, highly illegal, but in all, everything was going well …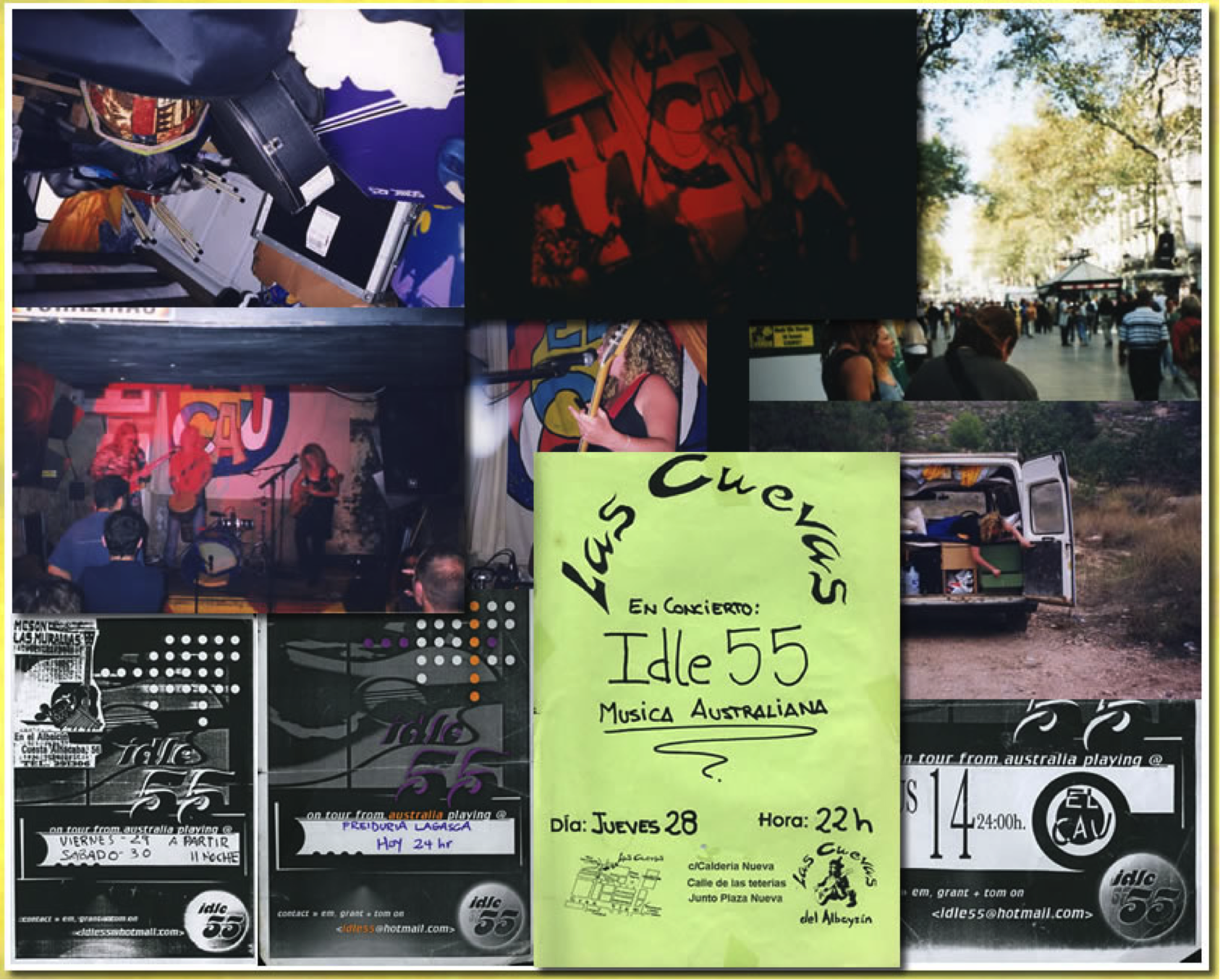 ---
ARE DRUMMERS JUST ALONG FOR THE RIDE

At the height of their Spanish fame and just prior to heading over to Portugal and Amsterdam for more musical adventures, Tom, the drummer went missing. After 2 frantic days of worry Tom returned, declared his love for an Italian dancer and announced he was leaving the Idle tour and was going to Morocco to dance the tango.

Grant and Emily were not only drummer-less, neither of them had a licence to drive the van back to the UK!. Long time Idle patron, Ryan Tomuli was flown into Spain from London to get the licence-less partnership of Staines and Coyle back up the coast of Spain and back across the channel. 

These were even crazier times of impromptu acoustic shows, car accidents, gigs with 'blues brother-esk' moments of madness with on the run, sword wielding bank robbers,  Ella Fitzgerald's lost recordings and inexplicably becoming stuck in Bennydorm which, being a holiday spot for Britain retirees was almost like reaching the UK with out bothering with all that Frenchy stuff.

The details of these legendary stories and many more can only be heard by introducing yourself to Em and Grant
at their shows
, which is highly recommended as they have been greatly improved through hindsight.  
---
ENOUGH IS ENOUGH
Back in the UK, exhausted and 
despondent as yet another line up implosion, Emily, having been performing since the age of 8, decided she needed time out from the hectic touring schedule. Instead Grant and Em settled in Scotland and spent a year of writing, working, drinking pints of Guinness and sorting the odd tattie, (tattie being Scottish for potato).  
---
Eventually, Emily and Grant headed back to Perth to test out all their new songs with a new soon to be sought out mystery rhythm section.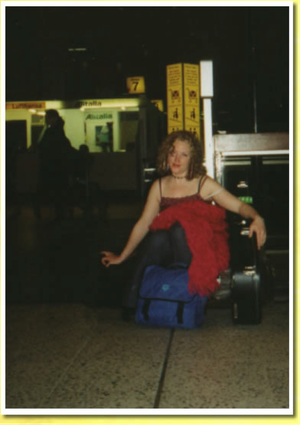 ---
CHOMPING AT THE BIT 

Back in Australia, Emily recruited classical buff Jacqueline to play bass and add sass to the stage. Jac, a flautist by trade who Emily had studied with at the Conservatorium of Music began learning bass in the first rehearsal and pretty much had it mastered by the following week. Scary.  
---

It wasn't long before it was off to the recording studio to see Kieran, the Monsta Lord of Sound, again. Emily and Grant commissioned Hayden Meggitt (possibly coolest session drummer in Australia if not the Southern Hemisphere) to the vacant drum stool to assist Em, Grant and Jac record the opening track '
6 degrees of separation'
of their second studio album "
six degrees
".  
---
THE POLISH CONNECTION 
Idle's search for a drummer to keep Jac humming on the bass was temporarily answered by long time friend,  Dan Grochowski who although soon to depart for the snowy hills of Fall Creek in Victoria,  slid onto the idle drum stool like it was meant to be. With a host of new tunes and an amazing tour behind them, Em and Grant and the new Idle rhythm section slotted straight back into the West Australian music scene like they'd never left (although some more of the Perth venues had).  
---
DONKEY CROSSING SESSIONS IN TOODJAY

During this time Emily and Grant garnered some of their fondest musical memories recording at the Grochowski's family retreat located in a secluded valley outside Donkey crossing in Toodjay, Western Australia.
The house was a sweet sounding timber ranch where Idle would sing, dance, play, sleep outdoors, soak in the spa and record tracks for their album Six Degrees.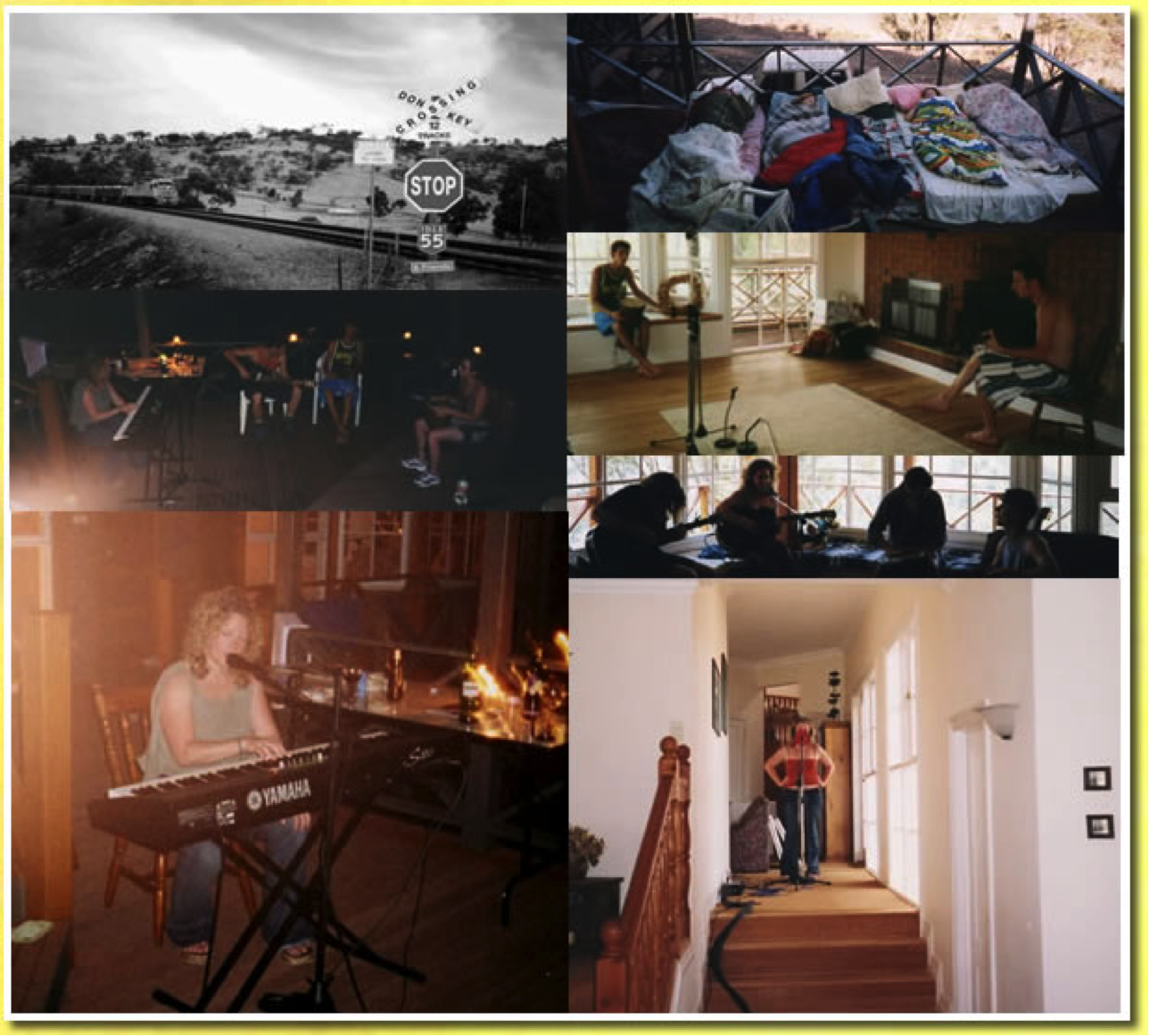 ---
With Dan's imminent departure for the snow, a swag of gigs on the rise and songs still to record, Idle approached the mighty Mark, A.K.A " Sid", of VSLA productions to not only helm the recording of '
Reverie
' in the glitzy surrounds of his bedroom but take up the well worn drum stool to record the final tracks for the Six degrees Album;
Serpents and flowers
; 
Beautiful
and
Keep it simple
.   
As Emily and Sid put the finishing touches on the
Dangerous Illusions remix
, the album complete and ready for release into the world.
 With the successful launch of the first single "Six Degrees" which went straight to high rotation, the buzz for Idle's album was growing.  Gigs, residencies and media commitments were coming out of nowhere!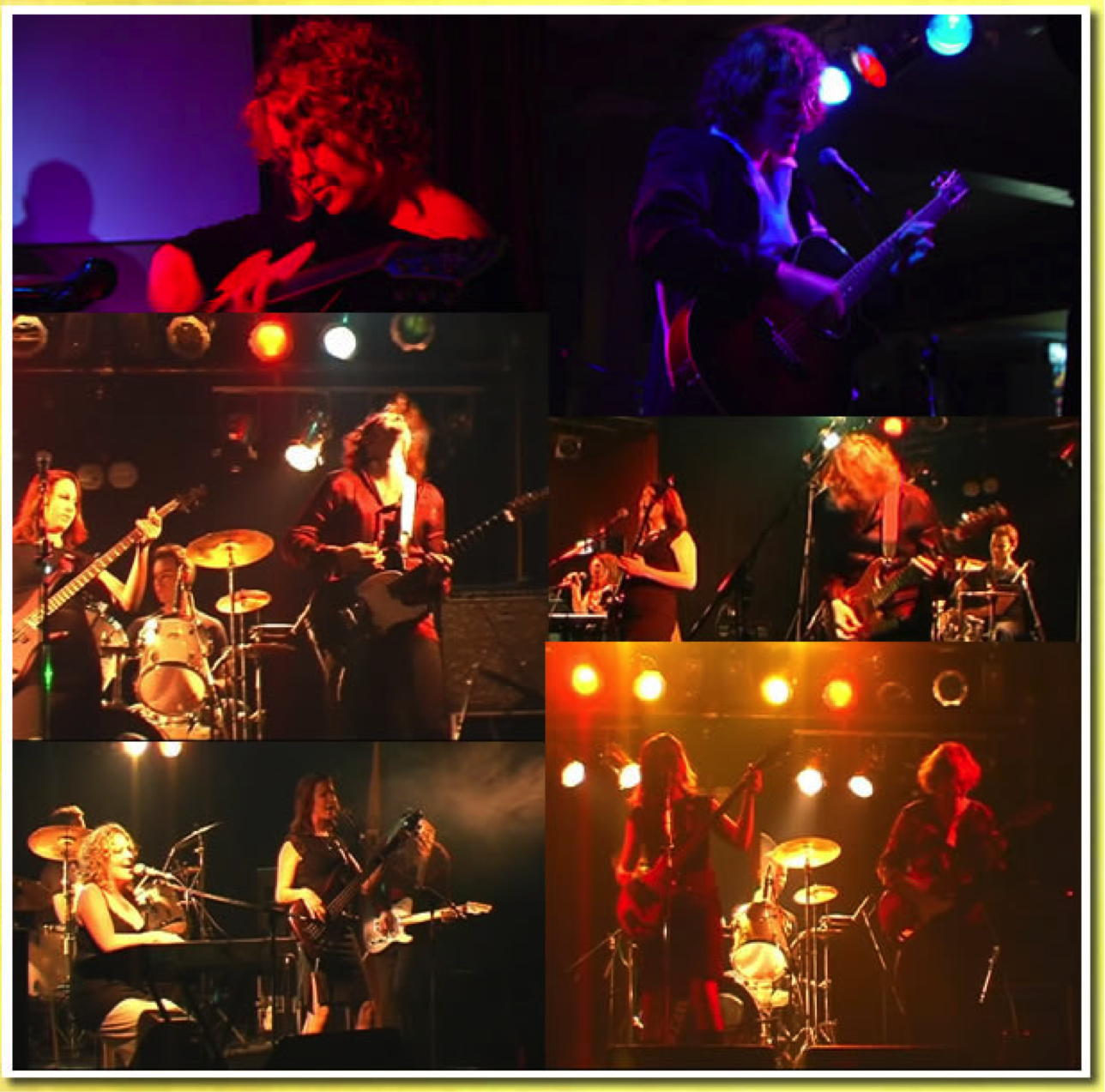 ---
JUST WHEN YOU THOUGHT IT WAS ... IT ISN'T



Just when Emily and Grant seemed set to soar into the stratosphere of fame and fortune and never come back, a string of things happened which would change the course of their history …   
A  seemingly benign Idle55 residency went a bit Cohen brothers when the sound mixer had a public meltdown and launched himself into an impressive hissy fit because Idle chose to follow up a soulfully jazzy ballad with their version of AC/DC's 'Back in black', drenched in irony and distorted guitars.  Shouting and raving from behind the mixing desk "WHAT IS THIS!!!! YOU'RE SUPPOSED TO BE A JAZZ BAND, NOT A ROCK BAND!!!!", the mixer turned Idle55's stage power off during grants duck walk across stage, packed up his bat and ball and went home!
Secondly, super star Sid, who bringing so many skills as a drummer/producer/sound engineer to Idle and a number of other Perth bands became entangled in an unfortunate clash of priorities and unable to meet the increasingly frenzied commitments on Idle's schedule.  
And finally, perhaps shaken by the mixer's meltdown, or the sad realisation that Idle was without a drummer again Jac was struck with a case of the lesser known curse of the domesticated bass player and just days after the AC/DC incident Jac called Grant and Em to say, I'm sorry, it's all too much, it's over!  
And there it was.  Emily and Grant, with an album all mixed and mastered and due for release, a thousand shiny posters to plaster the city with and no rhythm section to release it with …it was a tragedy.
 
---
THE CAMELS BACK 
 

This was the last straw in a large container full of last straws for Emily and Grant. Being an optimistic pessimist, it was Grant's turn to demand a break. With the CD launch cancelled indefinitely, he took some time off from music to watch every good movie ever made and barely even touched a guitar. During this time Emily kept on writing  and performed in "Woman to Woman" for International Woman's day with her all time favourite jazz idols Helen Matthews, Graham wood and Ray walker.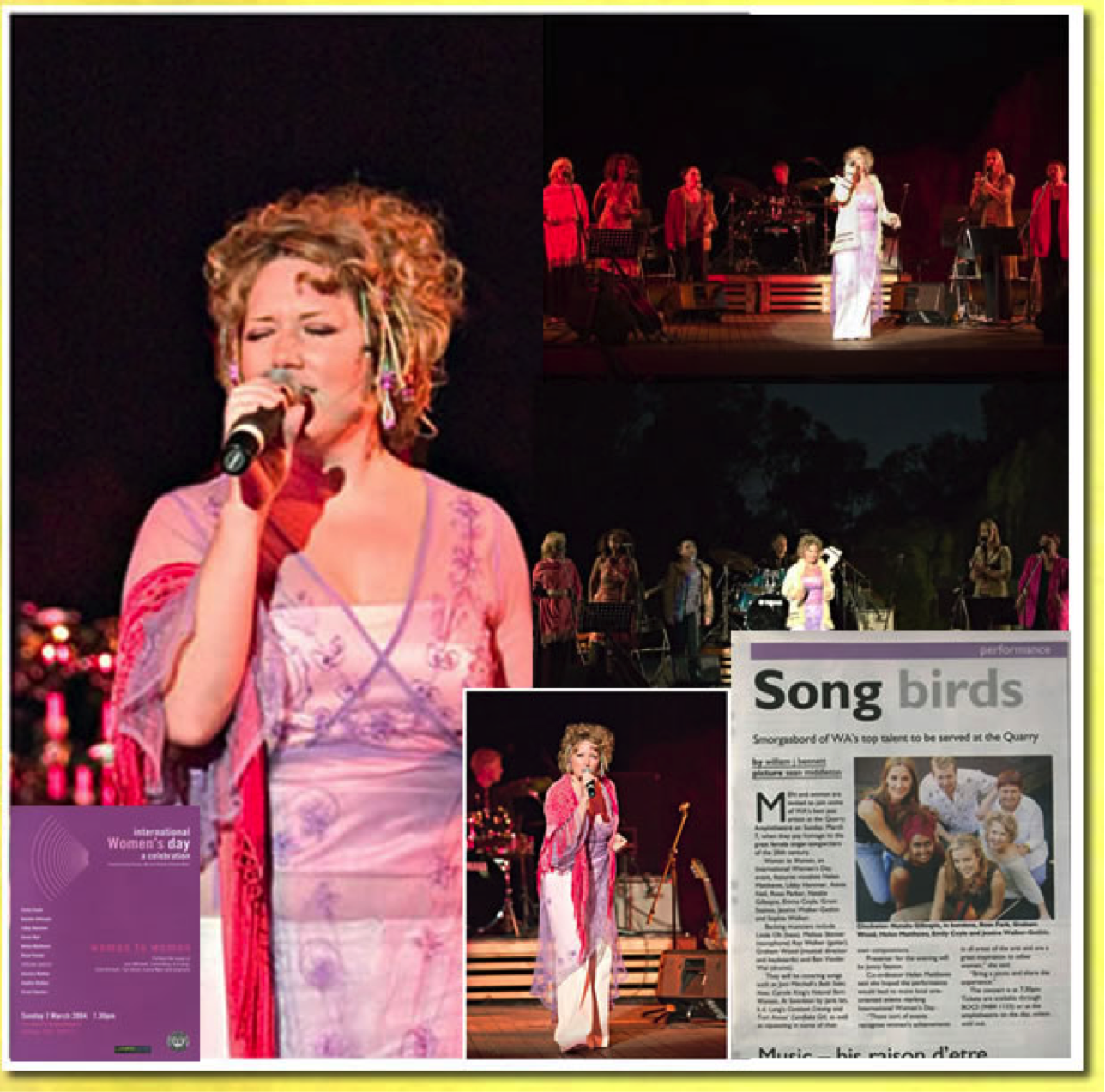 Knocking out a range of originals for the 'Woman to Woman' show and her own version of Tori Amos' Cornflake girl, Emily was awakened to the real potential of making the piano a more central part of the Idle55 sound.  In fact, she loved the idea!. The piano was, after all a solo instrument. It could be bass, it could be rhythm, harmony and melody.  She'd spent years mastering it and with Grant on guitar and her on voice they could be a veritable orchestra!
 
---
THE MOST LIVABLE CITY IN THE WORLD 


Meanwhile, Grants month off became a few where he also watched every bad movie ever made and barely touched a guitar.  Then, in a fit of sensible decisions Emily and Grant threw away their television, hopped on their cart and moved across the cultural divide and the Nullarbor plain to the magical, artistic haven of old Melbourne town.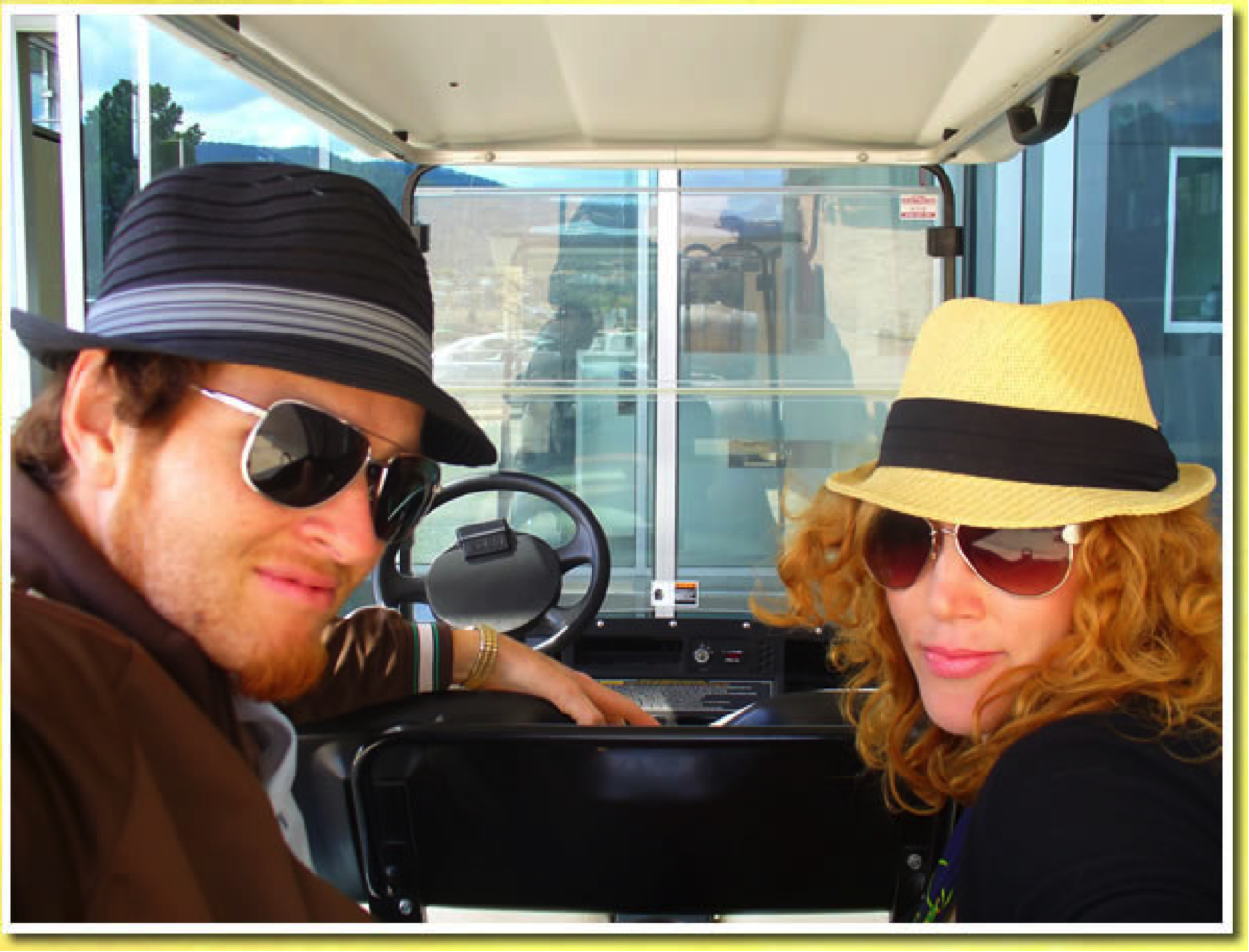 Many months were spent savouring the magical wonderment of living in Melbourne. Inspired, fulfilled and loving every square inch of their new amazing home town Emily and Grant not only began writing again they branched out individually to explore other creative outlets whilst satisfying their newly acquired dumpling addiction.

Grant began using his primitive recording skills to record the audio for some amazing children's books and started THERANT.COM.AU with artist Paul Meates.  Emily did the odd solo show, started becoming an avid vintage collector and became a talented make up artist and interior designer!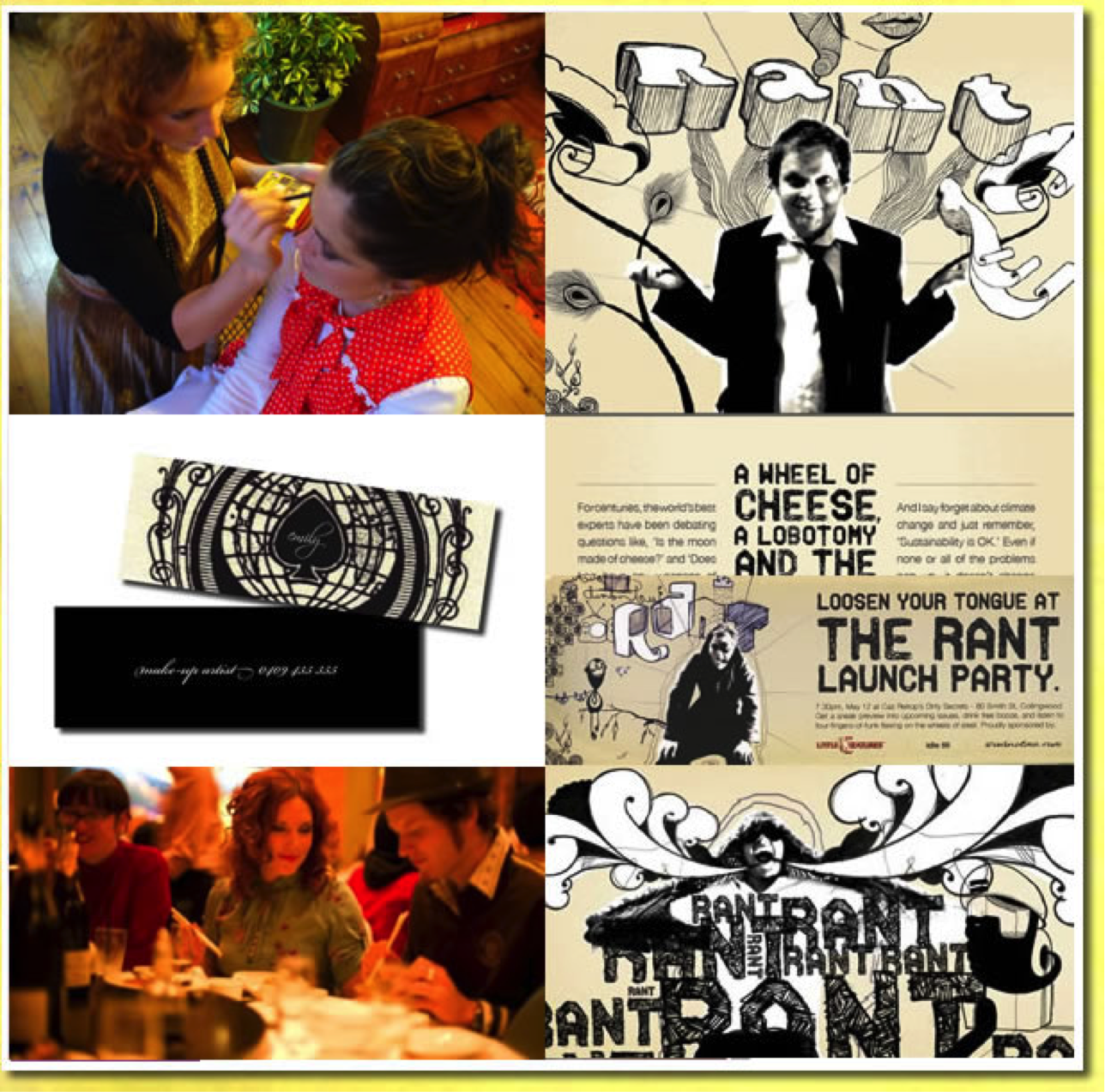 ---
YOU JUST CANT KEEP THEM DOWN 


Back in the rehearsal room, Emily and Grant were having a blast. Writing, rearranging their music and exploring the endless possibilities of their new line up; they lived, played, fought, wrote, and rehearsed with passion. 

Drawing upon the classical composers she had studied for so many years Emily ripped around the piano as Grant picked up his guitar and played along;  bar chords, riffs, hitting it hard. The sounds and songs were not predictable, the chords changed and moved, tied together with striking rhythm and Em's haunting melodies powering above it all. Every note and nuance could be heard - It was coming together in a way like it always should have been!


This most enjoyable period of performing rocking gigs for themselves in their rehearsal room lasted up until good friend and local Melbourne musical doyen eloquently said "You two have amazing music! Stop rehearsing and playing it for yourselves you selfish buggers, get off your arse and play it to other people!!"

And so they did.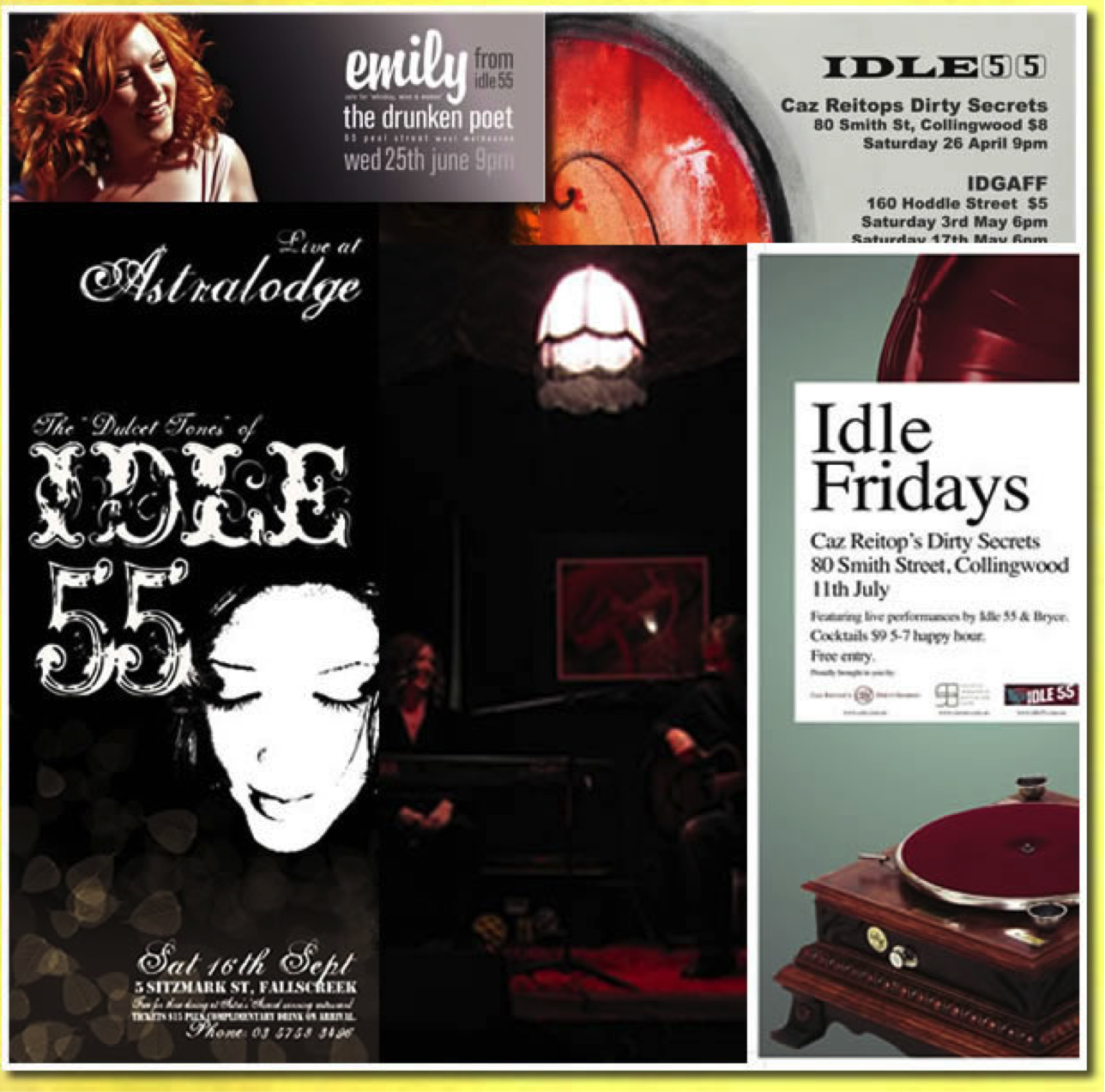 ---

BUILD IT AND THEY WILL COME 

Buoyed by the wonderful reception at their Melbourne shows, Emily and Grant agreed it was time to immortalise their new sound and record a new work. A Trilogy! The first part would be called "Turning Around'. They bought a pad in Melbourne's inner west and transformed it into a home recording studio complete with a beautiful grand piano a cocktail bar! 
 
---

ANNOUNCING EMILY GRANT

With new songs and a new sound, it seemed fitting to mark the occasion with a new name and so, the union of Emily Coyle and Grant Staines (the artists formally known as Idle55) was made complete as they officially became EMILY GRANT.

Inviting the legendary Keiran Kenderessy to the new EMILY GRANT studio (AKA the closet under the stairs), Em and Grant set to work recording the first part of their upcoming Trilogy! 
---

TURNING AROUND 

EMILY GRANT were incredibly proud to announce the release of their latest studio recording "TURNING AROUND" in the summer of 2015.

To celebrate, they embarked on an incredible 3 month tour of New York and Europe which you can read about in their blog!

Returning home to Australia, EMILY GRANT can be seen on their 'TURNING AROUND TOUR" so come on down to one of their shows, as they would love to meet you!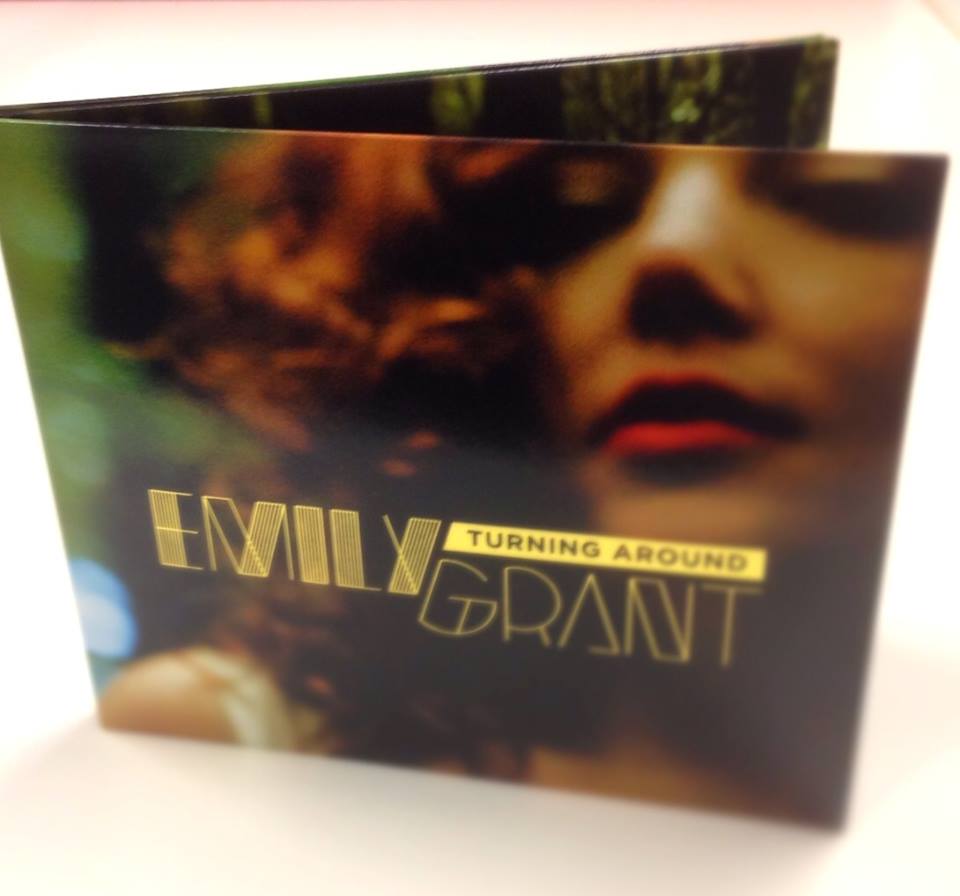 ---


Disclaimer


All stories in this bio are true (just a teeny bit exaggerated at times).  Some off the long winded details have been removed to make coming to their gigs, hanging out with them afterwards and hearing all the juicy bits a more wholesome experience! 

Stay in touch with the EMILY GRANT saga on INSTAGRAM and FACEBOOK !