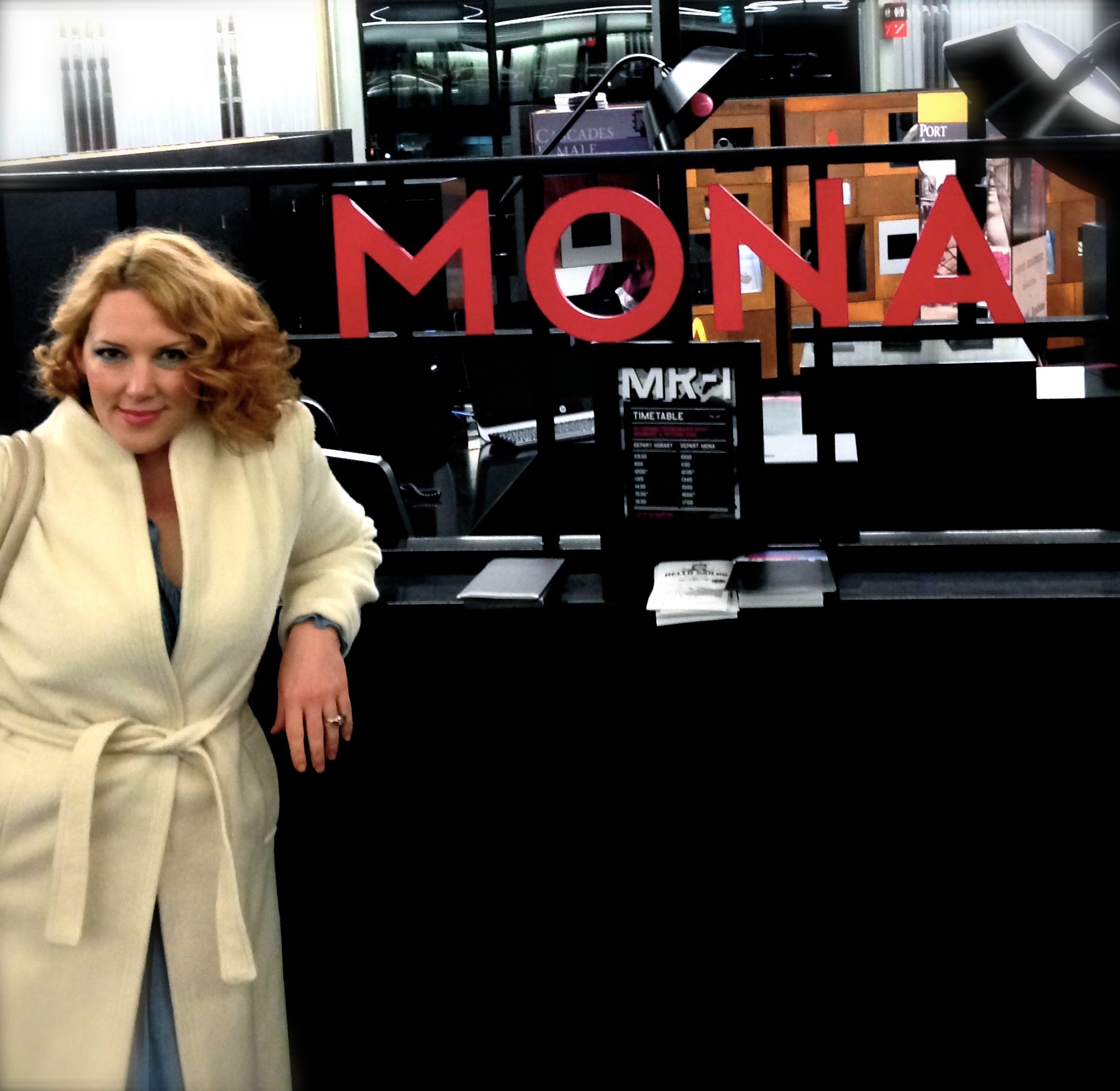 It was such a thrill to be invited to play at the world famous Museum of Old and New Art (MONA) in Hobart and the experience did not disappoint, going down as one of the most fun day's of Em and Grant's little lives!  First up we picked up our tickets to board the MONA Ferry. For those of you taking the ferry to MONA, we highly recommended forking out a bit of extra cash to do the journey in the Posh Pit. SO ... MUCH ... FUN!!! You get to lounge around in luxury whilst you are brought complimentary tea, coffee, champagne, canapés - whatever you fancy! A Posh Pit return ticket is $50 and a regular return is $20. 
Before we played we spent a couple of hours exploring the museum. Well, it absolutely blew of minds. Some of the exhibits were literally breathtaking. The works are through provoking and subversive.  The architecture of the gallery itself is incredible. When you arrive you catch a lift down several floors into the earth whilst feels like you're entering the bat cave.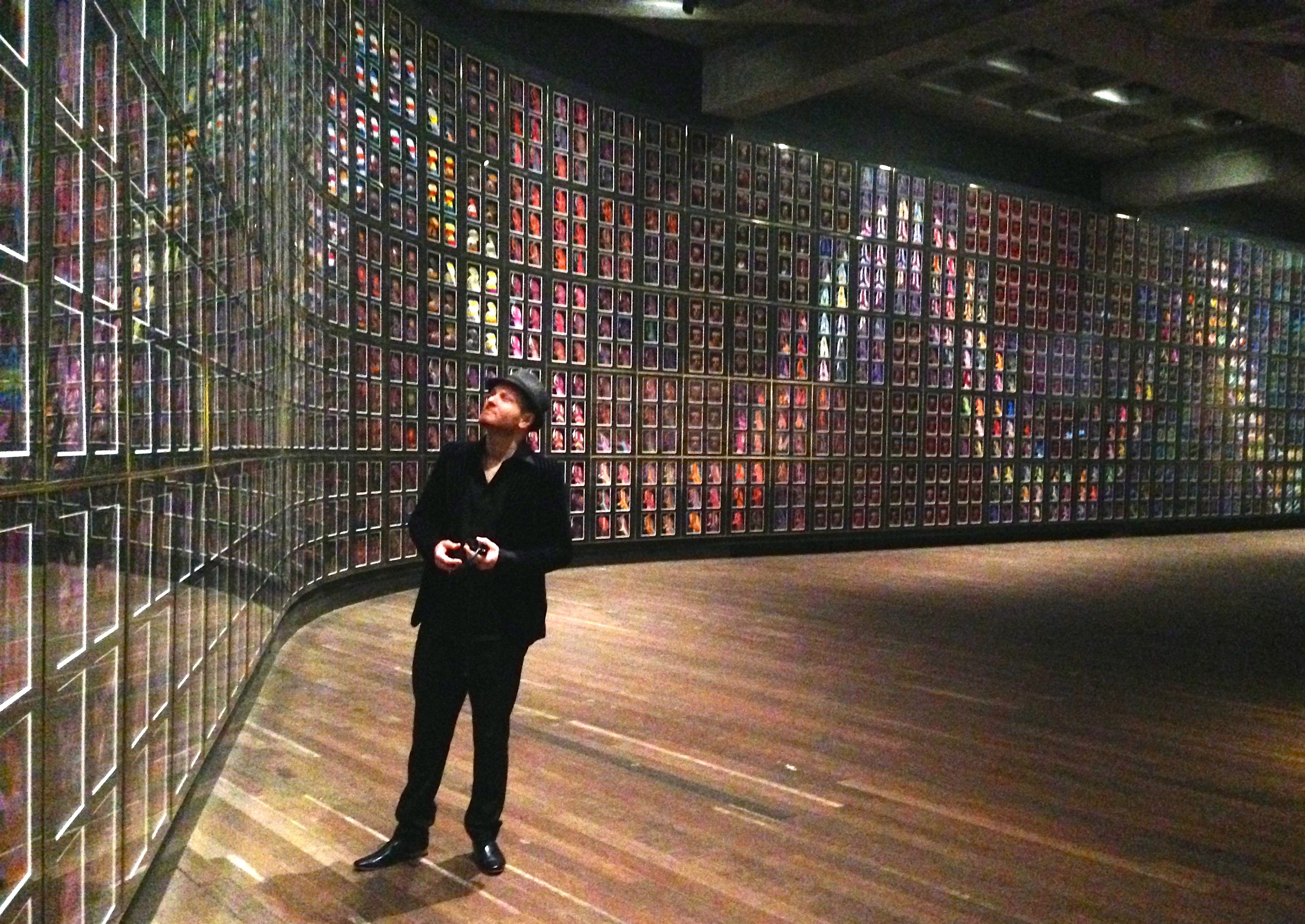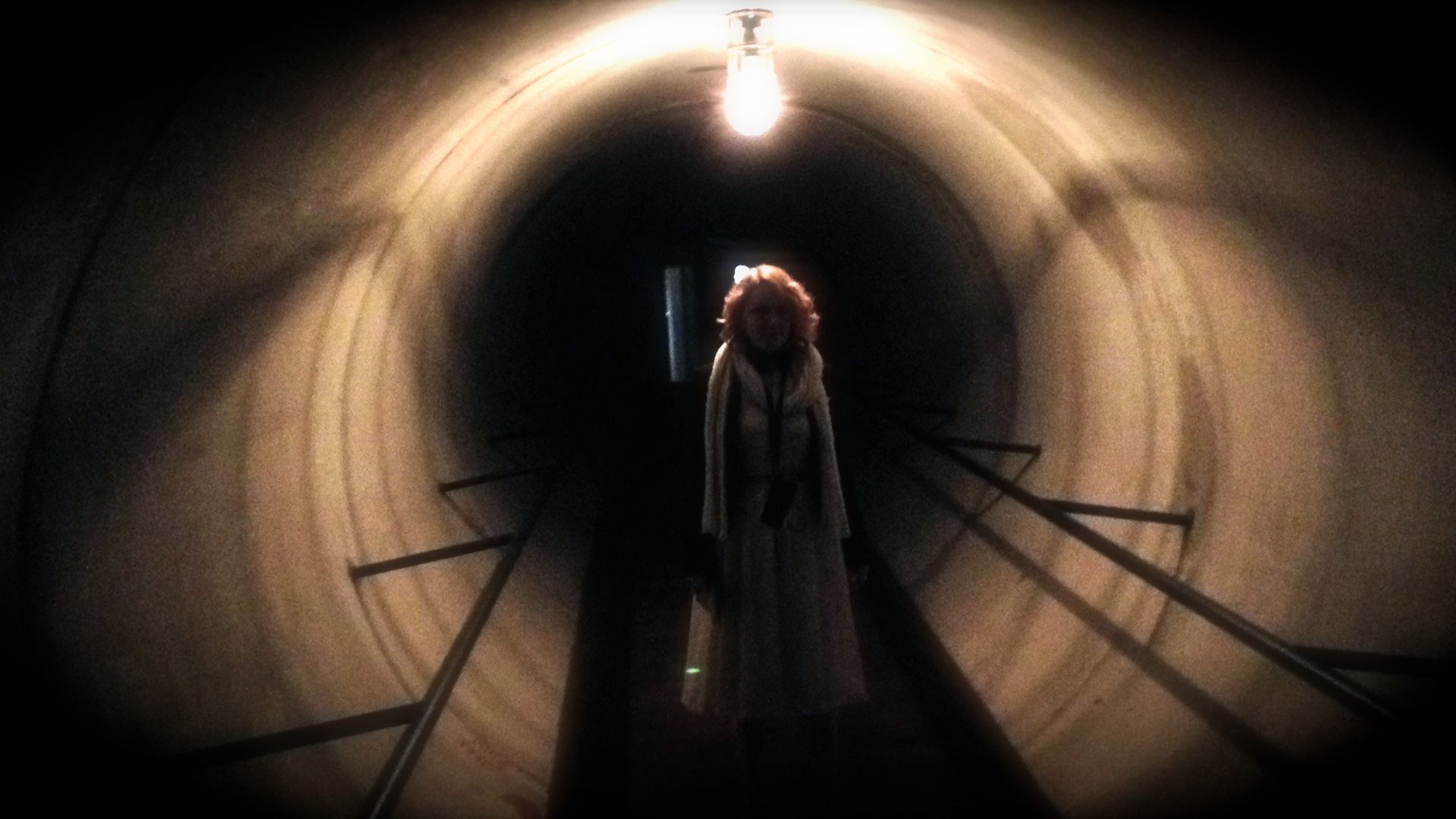 Before we played we were lead to the 'green room', a spectacular space where Em got to warm up on a full conservatory grand surrounded by a full concert organ, an artist in residence making sculptures out of chocolate all whilst overlooking the glittering water surrounding the gallery. Then we set up in the VOID bar which is where everyone's gallery journey begins. Our music was piped through the entire museum. People gathered around the piano, sprawled across the floor taking in the tunes and the incredible surrounds. 
After the show, and a few cocktails we were escorted by the lovely MONA staff in the buggy back to the ferry home where we enjoyed the complimentary goodies of the posh pit!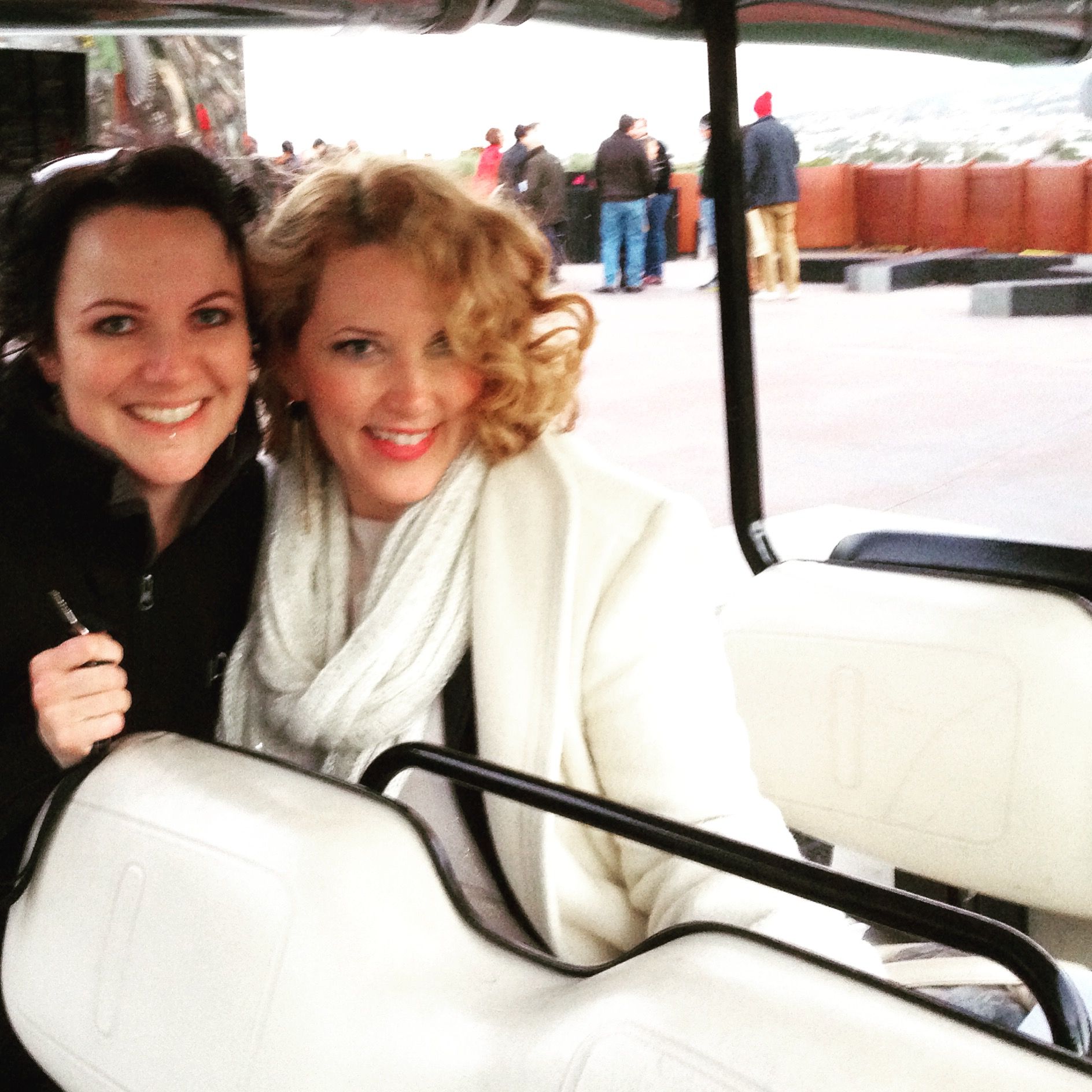 As we left the beautiful light show on the roof of this pavilion was beginning ... so much to enjoy at MONA. We'll be back!