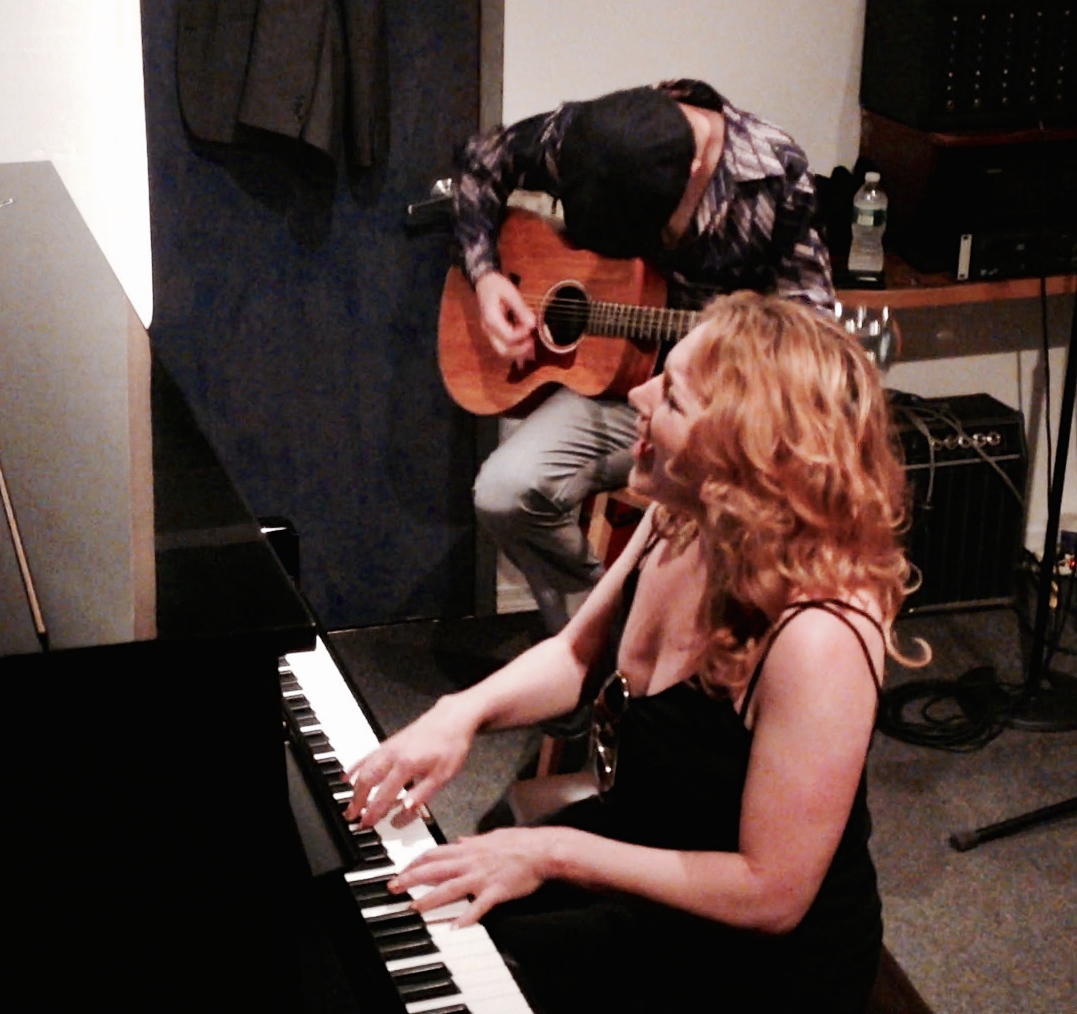 This is what our days look like in New York.  Morning are for sleeping, then it's on to our rehearsal rooms in Times Square for some jamming'.
A spot of lunch and live music in Central Park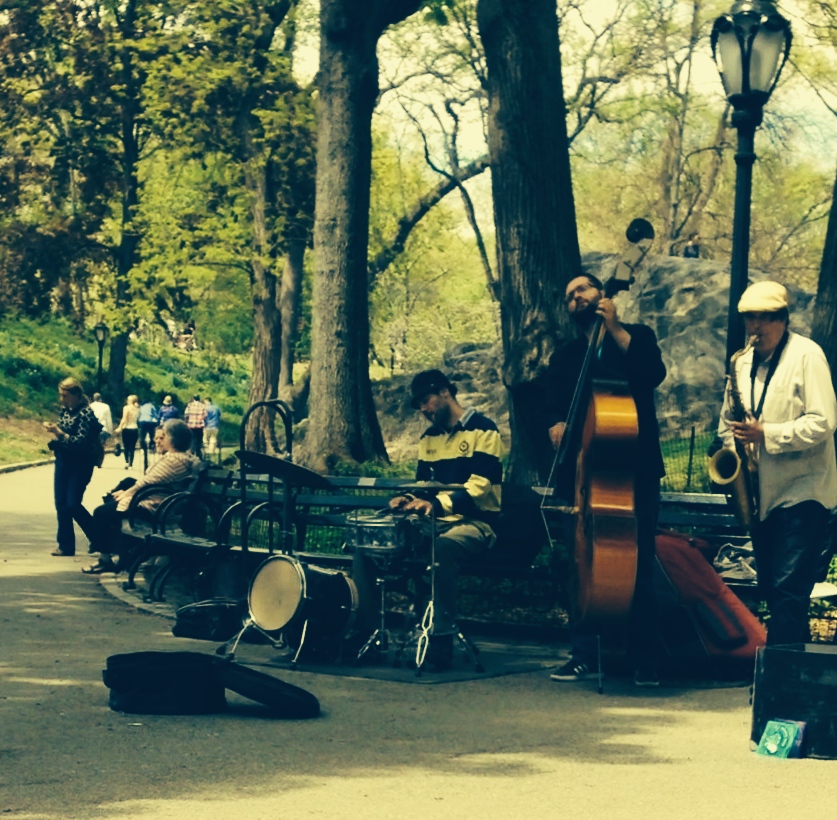 And who knows where you'll find a grand piano and complete with Chopin playing pianist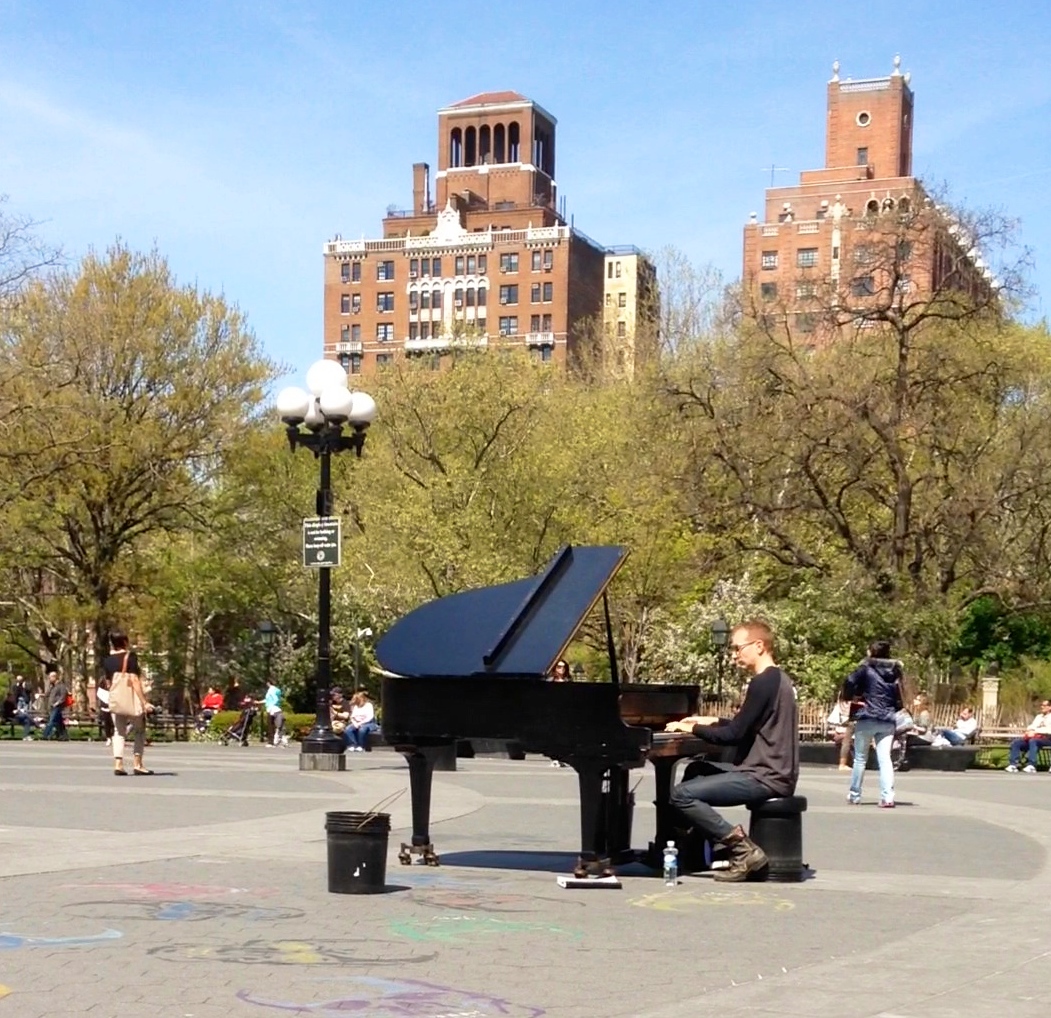 And night time is for checking out New York Cities live music scene. Tonight it was the Rockwood Music Hall.